Speciality Teacher Training
A Yoga Alliance® certified course
GAIN IN-DEPTH KNOWLEDGE
Gain in-depth knowledge in certain yoga subjects to advance your practice or career. 
Yoga can be a lifelong learning opportunity. Once you finish your 200-hour training and have a passion to learn more whether you've specified a direction or just want to absorb as much as you can, then you can begin to look at our speciality trainings.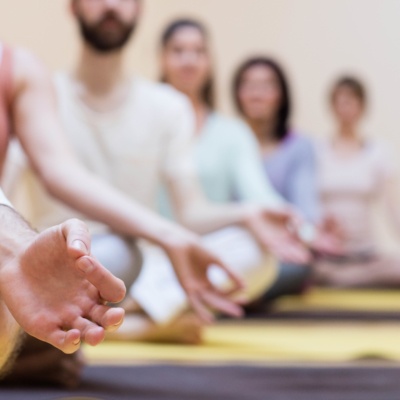 WHY STUDY WITH US?
In our training, we are keeping a human size group, to provide high quality studying, intimate and personalize attention from your Instructor.
All of our Trainer are highly qualified with many hour of teaching yoga, studying anatomy & philosophy, lead training and retreat, dedicate their life to the Yoga…
COURSE CONTENT
Keep Inspiring Your Practice
 We recognize that yoga's true potential is found in the diversity of the teachers and students who make up our community. 
 Yoga teachers who complete this course may also credit its 100 hours as part of a Yoga Alliance-registered  Advanced Yoga Teacher Training Program.
COURSES & DATES
Our training are designed to move you deeper into your own personal practice while simultaneously preparing you to offer your teachings to the world.
65hr Yin & Chinese Medicine Teacher Training with Marieke from Yinspiration
5 days Teaching Methodology Immersion TTC with Stevie Ray
Yoga Dunia is located on the magical island paradise of Nusa Lembongan, just a short 30-minute boat ride from beautiful Bali. A small, peaceful island, Nusa Lembongan is covered with pristine white sand beaches, warm turquoise waters, and lush jungle.
Just as beautiful as Bali, but tucked away from the hustle and bustle of the tourism crowds, Nusa Lembongan is the perfect place to escape to for a transformational spiritual journey through yoga.
Diving, snorkeling, surfing, hiking, a warm and welcoming culture, breathtaking landscapes, and beautiful wildlife will make this island your new favorite place. Yoga Dunia is located on Tamarind Road between Mushroom Beach and Tamarind Beach—about 100 meters away from crystal clear blue waters!
Healthy food nourishes the body and the soul, which is exactly why we love it. So, we serve only the best and the healthiest vegetarian and vegan options for a daily light breakfast and full-spread lunch on days that the course is in session. Dinners are not included.
We know that different people appreciate different living conditions, which is why we give you the option to choose what you like best and what best fits your budget. Accommodation is not included in the tuition price of the course, but can be optionally added for an additional cost. You're also welcome to find your own if you'd prefer as there are many guest houses and hotels nearby to the studio.