15 Hr Online Yin Yoga Teacher Course & Myofascia Course
Chakra System, Chinese Meridians and the 5 Elements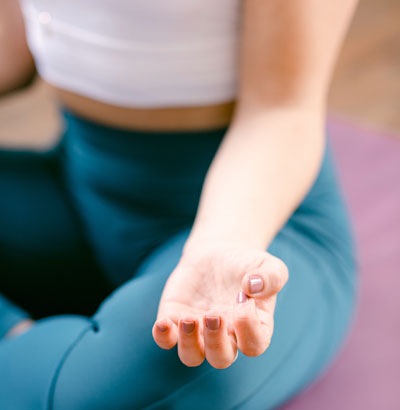 This online Yin Yoga course has been designed for Yoga students and Yoga teachers.
This Yin Yoga training includes all the foundational principles of yin yoga to start learning and practicing this yoga style. 

Hi There, I'm Claire
Claire has over 1,500 hours of teacher training & 16 years of teaching experience; initially completing the 100 hours British Wheel of Yoga (BWY) Foundation course. She gained the 500 hours Teaching Yoga Diploma with the BWY in 2005, & completed level one Birthlight Pregnancy Yoga in 2009. In 2011 she gained the BWY Foundation Course Teacher Trainer certification & began to deliver the British Wheel of Yoga Foundation course based on the Hatha yoga tradition.
In 2014 Claire completed Advanced Yoga training with Ana Forrest & in 2015 a further 570 hours of Yin Yoga & Yoga Therapy with Maggie Reagh, following the Krishnamacharya lineage & the major trends in current Yoga Therapy, including Chair Yoga, Yoga Nidra, & Yoga for Conditions including Scoliosis, Chronic Pain, Cancer, MS, Parkinson's, & Disabilities, continuing these studies in Chennai, India, with teachers D.V. Sridhar, Viji Vasu, & Radha Sridhar at Yoga Raksanam. In 2019, Claire completed a further 200 hours of Yin Yoga teacher training with Jo Phee & Joe Barnett in Bali.
How to practice Yin Yoga
We explore all the main Yin yoga aspects, the reasons to, and how to practice Yin yoga, understanding and experiencing the stages of practicing Yin Yoga.
Energetic Body, Seasons and Elements
Learning the 5 Elements system in traditional Chinese Medicine, the Subtle and/or the Energetic body and their connectivity. Explore the Chakras system and the Meridians system.
Yin Yoga Practice
Implement the theoretical part with 6 Yin Yoga practices related to the Seasons and the 5 Elements. Including Pranayama, Breathing technique, Meditation, and Myofascia Release.
Access to an exclusive online portal that contains all of the course materials (videos, audios, readings, handouts, etc.).
The tools to develop an inward reflective learning experience of Yin Yoga. Understand and explore the subtler layers, from the energetic to the psycho-emotional, to the psychological dimensions. Using Yin yoga philosophy & theoretical interactive lectures & applying these, together with the 5 element theory. Through our yin shapes, you will learn how to be with all sensations & feel these layers.
The tools to develop your functional approach, learn about your bio-individuality, understand the theory & apply the sensory experience of movement & how to feel the inner experience of Yin yoga to gain maximum benefit for your own practice & to effectively teach others.
Includes 12 hours of full class practices.
Downloadable Diagrams, full lecture manual notes.
A 15 Hour Yin Yoga Certificate can be used towards your Yoga Alliance Credit.
Lifetime access, unlimited access.
Learn & practice something new each day.
Teacher support.
Course details & Contents
Module 1 - Foundational Principles
How to practice Yin Yoga
The stages of a Yin Yoga practice
Physical & emotional edges
The concept of chi & rebound
Reasons to practice Yin Yoga
Physical, Energetic & Psychological Benefits of Yin Yoga
Working with the Breath in Yin Yoga
Reflection & Contemplation
Developing Non-attachment
Yin yoga as a guide to healing
Why does Yin yoga stir up emotions
Module 2 - The Energetic Body, Seasons & Elements
The elemental system in Traditional Chinese Medicine.
The subtle or energetic body.
The Chakra System.
The Function of the Meridian System & how Qi works.
The Meridian Clock.
Connecting the 5 elements, organs, seasons & emotions.
Spring & Wood energy, Summer & Fire energy, Late Summer & Earth energy, Autumn & Metal energy, Winter & Water energy.
The Meridian system with downloadable diagrams of locations of all 14 main meridians.
Personality traits related to elemental energy.
Identify your dominant elemental energy for self practice.
Module 3 - Physical Practice
All the main Yin yoga asana postures & Target focus principles
Cautions & Contraindications for practicing Yin yoga
Detailed demonstrations & breakdowns of all the major Yin yoga poses including Forward folds, Backbends, Twists, & poses for the hips, feet, upper body & inversions.
20 Detailed demonstrations & alternatives for different body types, limitations & injuries
How to use props to develop a functional approach for your personal skeletal system
Yin Yoga practice – Spring & Wood energy, Liver & Gallbladder Meridian
Yin Yoga practice – Summer & Fire energy, Heart, Small Intestine, Pericardium & Triple Warmer Meridians
Yin Yoga practice – Late Summer & Earth energy, Stomach & Spleen Meridians
Yin Yoga practice – Autumn & Metal energy, Lung & Large Intestine Meridians
Yin Yoga practice – Winter & Water energy, Urinary Bladder & Kidney Meridians
Yin Yoga practice – Putting it all together – whole body practice
What's Students says about the course
KATY RICKS WILLIS – I recently completed Claire's 30 hr Yin Yoga. Thank you Akirayoga for the beautiful space you create and held. I appreciated the ways you modeled the power of silence and going inward, of listening with our entire body. I love that it included Taoism, Dharma, and Chinese Medicine. This course uncovered the answers I was searching for. It opened the door to the experiences I needed in order to find my next step. Namaste!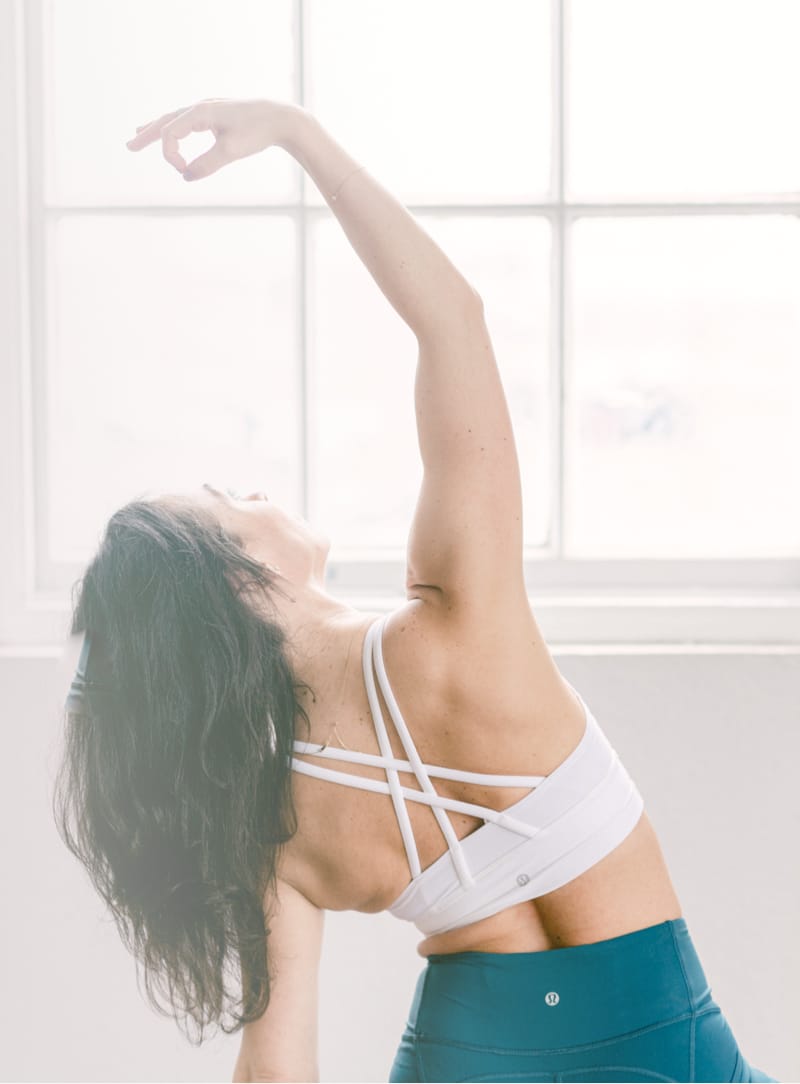 Still have a questions? Email us Claire will be happy to help you.
Other Online Yoga Course you may be interested in…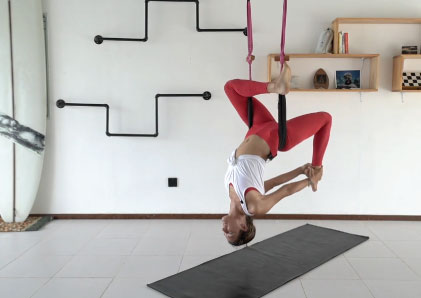 Learn a new perspective of Yoga, Aerial Yoga will bring your practice to a new level. 4 weeks course from beginning to advanced sequences.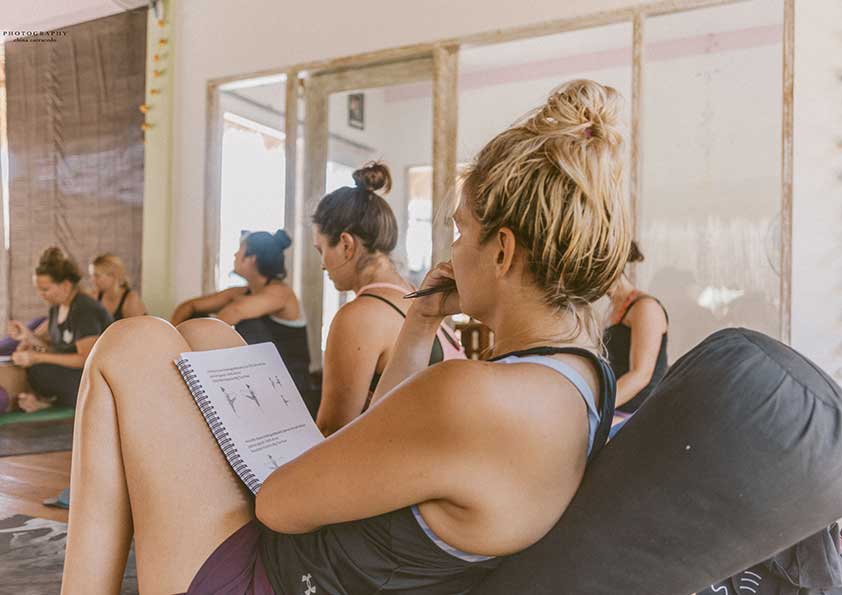 Practice Yin Yoga with our resident teacher Claire Green. Each lesson includes 2hr of Yin Yoga practice related to the Elements and Meridians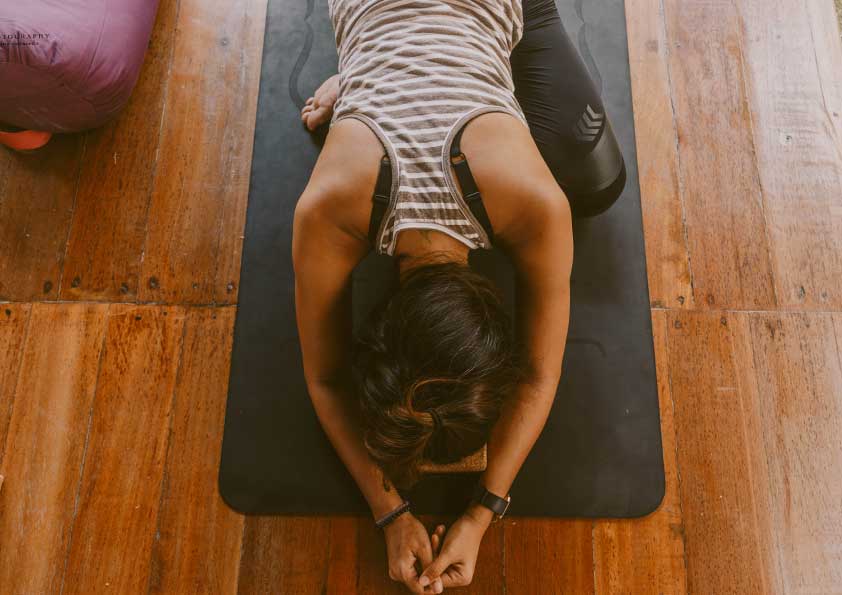 30 hrs Online Yin Yoga Course
A Student and Teacher Course covering all the essential principles of Yin Yoga Theory and Practice – Downloadable PDF, Video, and Audio Lectures.