Yoga, Asana & Self Healing
"With all of these instructions—tuck my tailbone, roll my shoulders back, keep my chin slightly tucked—how am I supposed to relax in Savasana? I don't feel relaxed."
The words were slowly translated, from Russian to English, from across the Yoga hall at Kriya Ashram in Rishikesh, India. The 200-hour teacher training course was in its third week of five, and I was holding an applied lecture on verbal cues that could be used as an instructor while leading asana classes.
What I have learned by living in Rishikesh—the birthplace of yoga, and now the hub for teacher training courses in India—is that yoga's beauty comes from one's experience. This experience brings wisdom, and this wisdom cannot be taught. These last words may seem odd coming from a yoga teacher, but as yoga practitioners, we must begin to understand that some things are not teachable from an external source—they must be learned from the inside out, from experience.
The lecture I was holding wasn't intended to be a philosophy class—or a discussion, for that matter. We were short on time, with 53 students taking notes—first waiting for me to speak, then waiting for Katya to translate the words into Russian—but nevertheless, I felt inclined to respond to her concerns, as they had been my own when I was first studying Iyengar style yoga.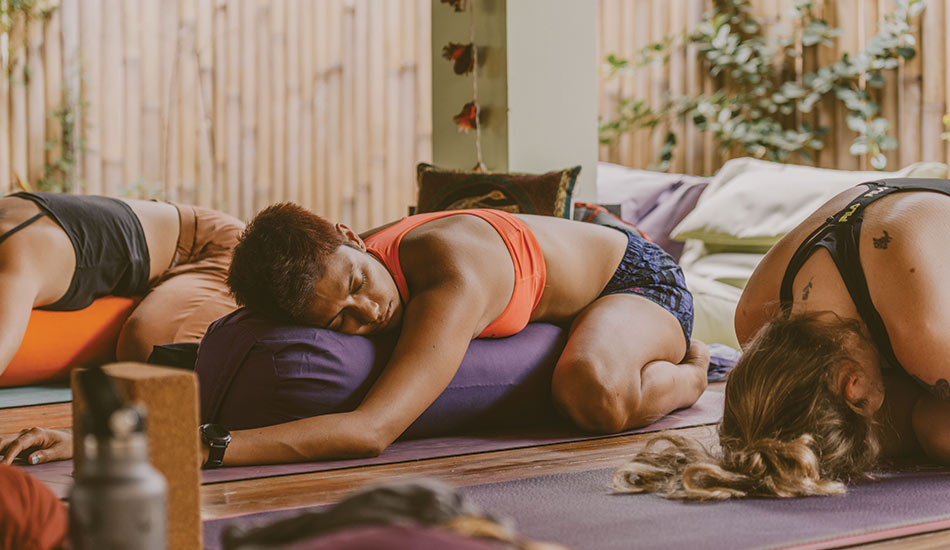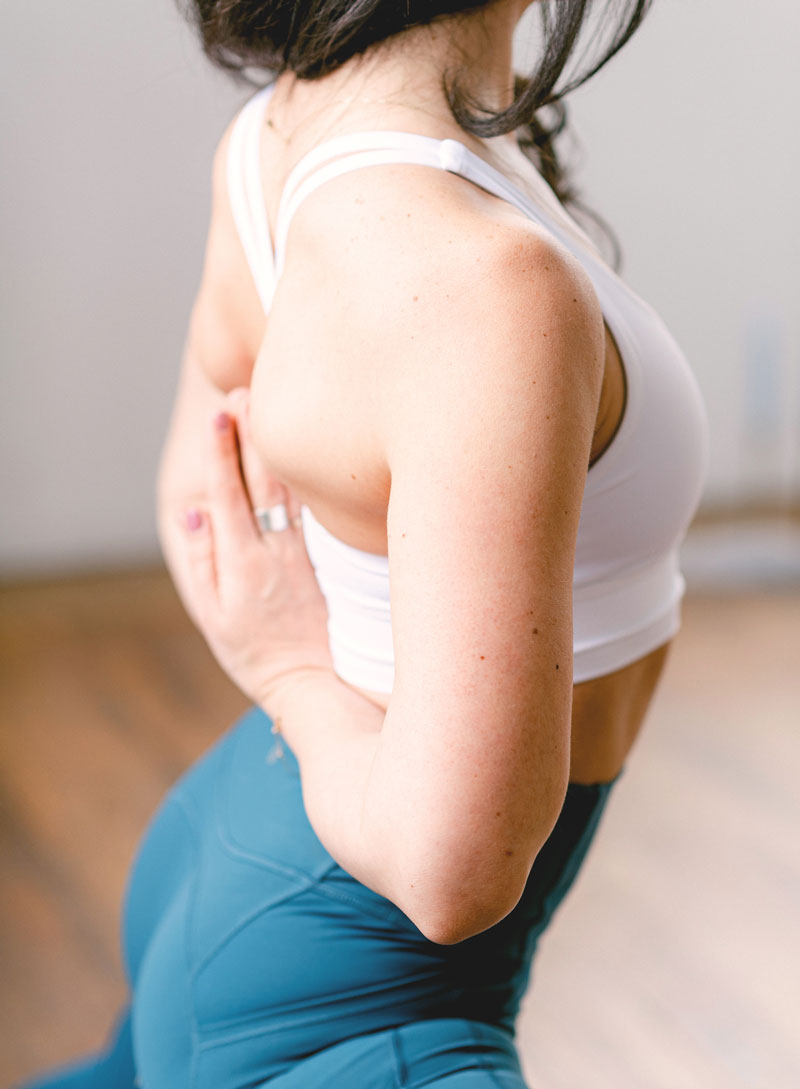 I remember the words, echoing inside my head, from the lips of many of my teachers in Rishikesh—words that had been drilled into their consciousness from the senior Iyengar instructor, Rudra, they had all studied under, "You all want to just do yoga, but we need to learn yoga."
Yoga is a means to self-healing, bringing light into the dark corners of consciousness and illuminating the true self which lies within us all. At its heart, it is a path of liberation and a gateway to higher states of consciousness. But as a culture consumed by consumption, distracted by dubious desires, diseased by malnutrition and warped by poor posture—we must learn to walk properly before we begin to sprint towards spirituality.
There is a very catchy phrase running through the mouths of yoga teacher trainer students in Rishikesh, mimicked from philosophy teachers across the Ganga, and it is that, "Yoga is much more than asana—and asana is just a very small piece of yoga."
While I completely understand the statement, and know its origins, asana is much more than it appears—its depths are as deep as dark water. Yoga, as a form liberation to the spirit, begins at the gates of asana—as a liberation and exploration of the body. Just as in the realms of consciousness, asana sheds light into the dark corners of our physical being, awakening portions of the body which lie dormant. What we first must accept, as yoga practitioners, is our sickness—physically and spiritually—and that this disease can only be overcome through our struggles and discipline.
"Yes, it is very difficult—not only savasana but all asanas," I said with a smile."Our bodies are not ready yet for asana—or yoga, for that matter. Due to our lifestyles, there is time and love that need to be spent in the rehabilitation of our bodies, to our breath. And for a long while, learning the proper rotations and actions of the poses will be accompanied by struggle, but we must love ourselves enough to be disciplined. And through experience, these foreign actions—these rotations—will begin to occur in the body, and they will no longer be words alone, but they will be felt." 
I am not exactly sure how well all of this translated into Russian, but to me, this is the core of what asana is. It is self love. It is a means of self-healing, because it is a gift that comes from within. Our teachers can lend us their knowledge and lead us to the bridge of transformation—and I feel truly blessed for these teachers throughout my life—but only I can cross this bridge alone.
This is the wisdom that cannot be taught from outside. Through this connection of the breath and body together, we explore ourselves, as if for the first time. We find our unity with the universe, through stillness within ourselves. Asana is what we do on our mat when no one is watching.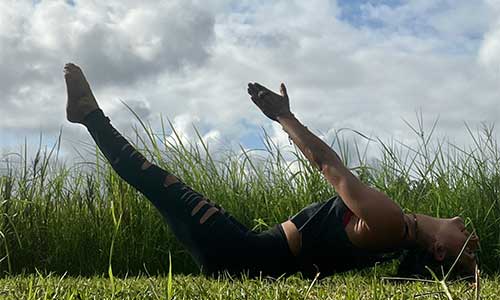 The Benefits of Ashtanga Yoga for Your Body and Mind Ashtanga Yoga is a dynamic and invigorating form of yoga that offers numerous benefits for practitioners. Its comprehensive approach combines breath, movement, and meditation, making it good for both physical and...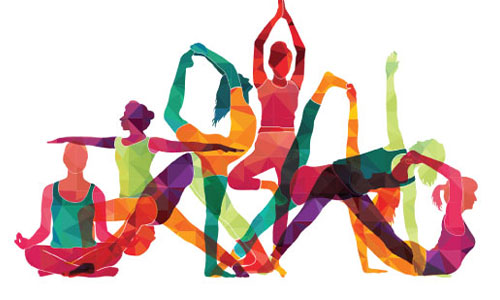 The practice of yoga increases lubrication within the joints, ligaments and tendons. Yoga is very low impact, as the asanas work on precision and correct alignment. Because the poses are held for a set time, this gives the body an opportunity to increase blood flow...
I started practicing yoga 18 years ago following having sciatica and pelvic pain. Also suffering from anxiety and a high alert state as a young adult, self-medication in numerous ways was a habitual pattern. Rather than really dealing with the roots of these...