Welcome to our Yoga Teacher Training FAQ page!
Here, we provide answers to some of the most frequently asked questions about our Yoga Teacher Training program. Whether you're considering becoming a yoga teacher, or you're already enrolled in our program, this page will give you a better understanding of what to expect.
Our Yoga Teacher Training program is designed to give you a comprehensive understanding of the principles and practices of yoga and to provide you with the skills and knowledge necessary to teach yoga classes confidently and effectively. Our program is taught by experienced yoga teachers who are dedicated to helping you develop your yoga practice and achieve your goals.
On this page, you'll find information about the requirements for enrollment, the schedule of classes, and more. We encourage you to read through the FAQs thoroughly and to contact us if you have any additional questions or concerns.
We are committed to providing our students with the best possible education and support, and we look forward to helping you on your journey toward becoming a certified yoga teacher. Thank you for considering our 200-hour courses!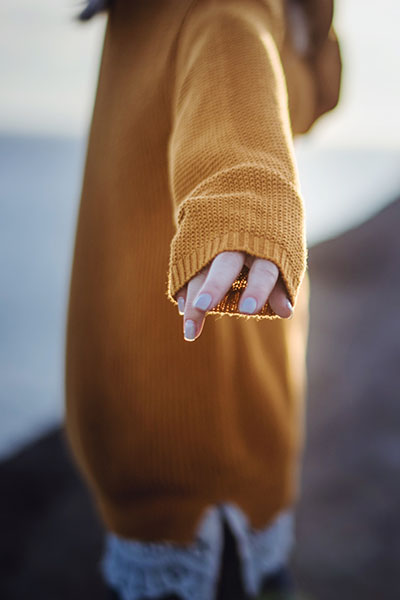 Is there a Pre Requirement to join the Training Course:
You must be at least 18 years of age and has a regular practice of at least 6 months.  The most important thing is that you've had an experience of steady practice. We believe that no one walks into a yoga teacher training program by accident. If you thought about it and you felt it in your heart, you should trust that feeling. If you are still not sure, ask us questions! It is the best way to find out for yourself whether you are ready or not.
WILL I BE QUALIFIED TO TEACH YOGA AFTER COMPLETING THE 200HR TRAINING:
Yes! After successfully completing the 200-hour courses requirements, you will receive a graduation certificate from our Yoga School. You could also register with Yoga Alliance as RYT 200. It's the same for our 100hr or 50hr program, there are Yoga Alliance USA approved for continuing education hours and/or can be a part of our 300hr program who's coming soon.
WHAT IS INCLUDED IN A TUITION FEE:
All of our training includes:
– All the contact Hours required by Yoga Alliance USA with individualized attention from your teacher
– Detailed Manual of Yoga Instructor Course
– Yoga Equipment as mats and props needed
– Healthy breakfast serve every training day
– Water refill, coffee, and tea
Accommodation is it included:
Accommodation is external to Yoga Dunia, there are so many options close by and we can easily help you find the right one for your budget.
We have found in the past that many people prefer to have some privacy at the end of the day.
Partner Guest-house: Book through us and we take care of everything
– Dormitory 4 bunk beds 10$ USD per night
– Private Standard Room 19$ USD per night
– Private Bungalow 26$ per night
May i join TTC only to improve my practice:
Yes, our Training courses are open to everyone who wants to learn more about the Yoga World and improve their yoga practice even if they don't want to teach after.
Which meal is include:
Healthy food nourishes the body and the soul, which is exactly why we love it.
So, we serve only the best and the healthiest vegetarian and vegan options for a daily breakfast that the course is in session.
Lunch & Dinners are not included, you could find many places around the studio from the local warung to the fancy beach restaurant.
Free Time, what to do in Nusa lembongan:
Nusa Lembongan is a beautiful island where you could enjoy many activities like snorkeling, surfing, diving, Spa Treatment even just chill on a beach at 3 min from the Studio.
BOOKING AND CANCELLATION POLICY TERMS AND CONDITIONS
Yoga Dunia reserve the right to refuse a student's application for a teacher training event.
All trainees attending our events must have their own travel and medical insurance for the duration of the training.
By signing up for the Teacher Training course, you commit 100% to the course content with an open heart and motivation.
BOOKING
Once you have been accepted on the course, we will send you the payment instruction and hold your spot temporarily for 48 hours.
Only payment through WeTravel is accepted for the deposit.
Your spot will not be confirmed until we receive your deposit.
The deposit is non-refundable.
PAYMENT POLICY
To receive the early bird registration discount, you have to book and pay the deposit three months before the training starts.
Full payment is due at least on arrival prior to the beginning of teacher training. If payment is not made by this deadline, Yoga Dunia reserves the right to offer your spot to another student and your deposit will be forfeited.
CANCELLATION POLICY
If you choose to cancel within 30 days of the start date all payments are non-refundable.
Before this date, your booking and the amount paid will be postponed toward a future teacher training or retreat within a 12 month period.
Please note this does not include the original deposit paid and no refund could be offered. 
No refund will be made for arriving late or departing a training early.
Please contact us in writing to cancel your booking.
Yoga Dunia reserves the right to cancel or postpone the training course if the minimum number of participants is not reached. In this
case, you will receive a voucher usable for a period of 12 months.
If a student is asked to leave the course due to disrespect or disruptive behavior, no refund will be given.
CORONA VIRUS UPDATED POLICY
If the government restricts or shuts down group events in Bali – the training/s will be postponed to a later date – if you cannot attend this date you have the option to transfer your payment to another training or year within 3 years.
If Indonesia closes its borders or bans your area of travel to arrive in Indonesia, then the policy remains the same as above.
In the case, you make your own decision and choose not to go forward with your travels, then the same policy above will be applied.
Contact
Still have questions email Audrey, she will be glad to assist you