Bali Yoga School Review
Welcome to our review webpage for Yoga Dunia Lembongan! Read authentic reviews from individuals who have experienced the yoga classes, workshops, retreats, and teacher training programs offered by Yoga Dunia Lembongan. Get valuable insights to help you make an informed decision and embark on a transformative yoga journey.
Our Story
Welcome to Yoga Dunia
Yoga Dunia, situated in Bali Nusa Lembongan, is a yoga school established in November 2017. Its primary objective is to make yoga accessible to all individuals and share its numerous benefits. Initially, the school offered yoga classes, retreats, and private sessions. However, they soon realized their desire to provide more comprehensive offerings. To achieve this, they enlisted the help of local and international teachers to create an internationally certified yoga school that aligns with their values.
To enrich the overall experience, Yoga Dunia boasts a spacious studio that opens up to a private garden featuring a beautiful swimming pool. Following your classes or during breaks in teacher training, you can unwind and indulge in natural fruit juices.
Over time, Yoga Dunia School has expanded and now provides a diverse range of training programs in collaboration with esteemed international yoga teachers. Their yoga teacher training adheres to the standards set by Yoga Alliance International and encompasses various aspects, including yoga postures, the history and philosophy of yoga, anatomy and biomechanics, teaching techniques and skills, and the art of sequencing.
The team at Yoga Dunia is dedicated to cultivating a nurturing and serene learning environment where individuals can enhance their skills, embrace the benefits of yoga, and incorporate them into their daily lives and personal yoga journeys.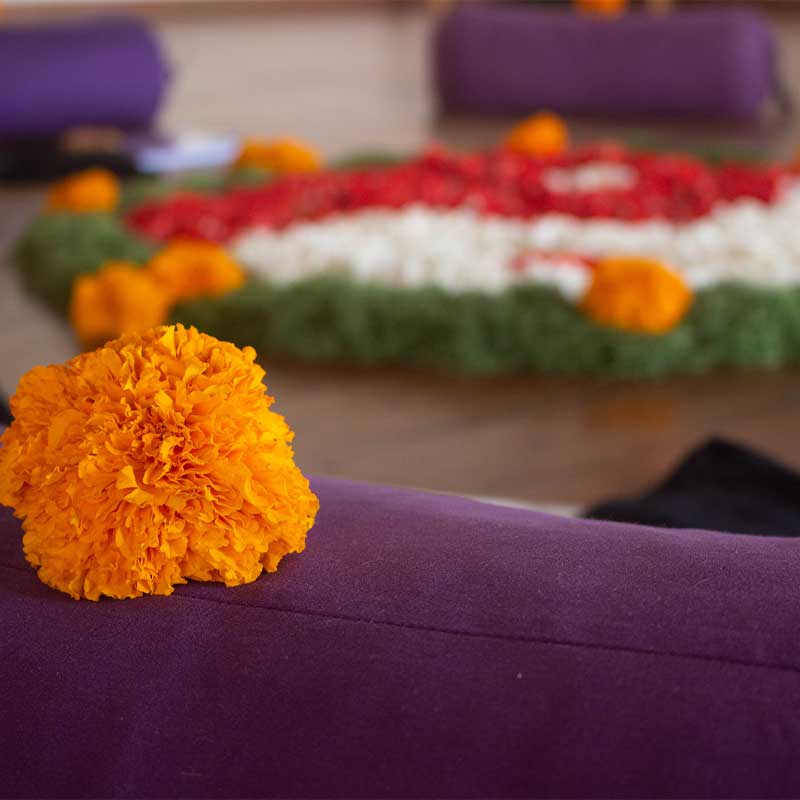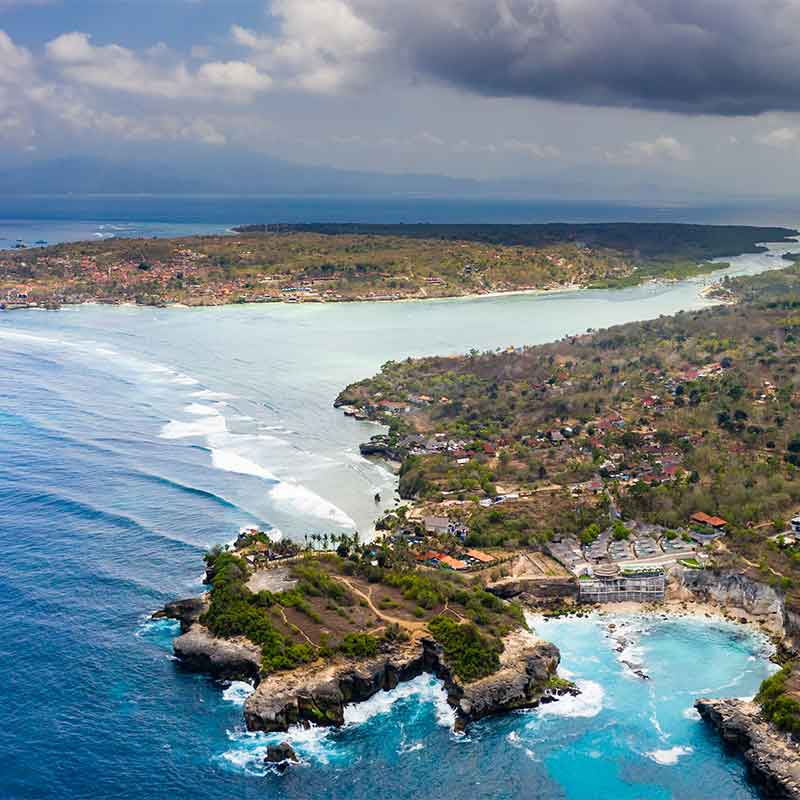 Testimonials
What People are saying

55h Yin Yoga Teacher Training | May 2023
I have just completed my 55hrs yin yoga teacher training with Claire at yoga dunia studio and will be forever grateful for the experience.
Claire's knowledge and passion for all things yin is apparent in her methods of teaching.Claire holds space for all her students and guides you through the training with kindness confidence and compassion.
Claire's authentic approaches,passion and knowledge she shares in her training is delivered in a way that can be easily processed and understood with the time to allow it all to manifest and stay with you whilst marinating in all that it is.
I feel confident to share my knowledge with my students and to give them the same opportunity to experience this beautiful practice of yin yoga.
With Gratitude
Nell 🙏

55h Yin Yoga Teacher Training | May 2023
It's was a great experience to take my Yin yoga teacher training with Claire Green in Yoga Dunia. Audrey was very generous and she prepare the best breakfast ever! You feel you been taking care when people so lovely is in front of the organization. The training was one of my best experiences Claire is a gentle soul, and a loving one. If you feel you need to be kind with yourself she is going to teach you. Thank you both!
Ezequiel

50h Aerial Yoga Teacher Training | April 2023
A beautiful shala in a fantastic location on the island. I enjoyed every one of my practices here. The studio offers a fantastic range of classes as well as YTTs. I have recently completed my 50hr Aerial and cannot recommend the course and studio highly enough. The team are so supportive, helpful and knowledgeable. Thank you to all of you for a great experience!
Charlotte

50h Aerial Yoga Teacher Training | April 2023
I am so grateful that I took the 50HR Aerial YTT with Yoga Dunia. Their training structure is excellent and the teaching style ensures that teachers will be fully equipped to share the practice. Pilu is an amazing teacher, and their Shala is beautiful, airy and comfortable. Another bonus is the healthy daily breakfast! Can't wait to go back there. <3
Lorelee

110h Vinyasa Yoga Teacher Training | March 2023
I have been doing yoga for over 7 years as a hobby and I have been to various yoga workshops. And in this year I decided to take a 110 hours of Vinyasa teacher training with Pilu at "Yoga Dunya" for myself. Not to teach, but to learn more about yoga. And I'm delighted!!!!
Two weeks went by very quickly! And I learned a lot. I learned a lot about asanas, building poses. About breathing. That improved my practice 100 times! Some nuances turned my view of yoga, my practice, which I had not paid attention to for years, and now I enjoy applying new knowledge. I learned a lot about the philosophy of yoga, I deepened my knowledge. What I didn't pay attention to before, after the course it became interesting for me to practice!
Thank you very much to the whole "Yoga Dunya" team. Great Pilu! She is a real professional, a real teacher! She treated us with kindness and patience! You can see how dedicated she is to her work! She changed my attitude to yoga, made me more effective and conscious!
Thanks to Audrey for her responsiveness and solving any issues! Thanks to Rara for the help and delicious breakfasts!
I recommend anyone interested in yoga to take one or more courses at "Yoga Dunya". Not so much to become an instructor, but to improve your understanding of yoga and your practice! I liked it very much and I will gladly come to the next course! Thanks everyone!
Maria

This little out of the way Yoga Studio is a hidden gem! It's located in Mushroom Bay a bit of a distance from the more busy Jungtubatu Beach area. I recently stayed in the Mushroom Beach area for 12 days and I attended classes almost every day. Sometimes 2 times per day. The instructors are second to none. I loved the space, it's small but adequate, I loved their music and my overall experience was fantastic! You can buy a 5 class punch card for a bit of a savings, although the classes at 100,000 IDR is very cheap. I highly recommend Yoga Dunia. It made all the difference to my stay in Nusa Lembongan.
Linda

Yoga Class | February 2023
I absolutely adored this place. I took classes every morning the whole week. Had two different instructors, who were both equally amazing. Considering I haven't done a class in a long time, they really took that into account. I can highly recommend.

VW

200h Yoga Teacher Training | November 2022
I just completed my 200hr Yin-Yang Yoga Teacher Training with Yoga Dunia and could not recommend the course more highly. I learnt so much not only about teaching but also about my own practice, met so many amazing people including Audrey, Pilu and Claire who run the course, and got to live on the beautiful island of Nusa Lembongan for a month. If you're thinking about signing up for teacher training do it, you won't regret it!
Saskia

200h Yoga Teacher Training | November 2022
If you are wanting a yoga teacher training that is well organised and professionally run whilst also being welcoming , inclusive and supportive sign up with Yoga Dunia Lembongan.
Thank you Audrey, Claire and Pilu for your dedication to providing a Yoga training that comes from the heart.
Tracey

Yoga Holiday Pack| September 2022
This review has been long overdue because life got so busy when I got back to the states from Indonesia. I did a yoga retreat with Yoga Dunia in September and it was a beautiful experience. I was there for 2 weeks, everything was what I was expecting. There were accommodations and breakfast every morning. The yoga sessions were perfect and what I needed and I had total control over my schedule in regard to what days I wanted to join a yoga session. I was also able to try aerial yoga, which I loved a lot. Overall, it was a very restful and refreshing experience that I did on my own. Definitely will recommend and I will definitely do it again.
Giselle
Ready to unlock your full potential and embark on a transformative journey?
Join our Yoga Teacher Training program today. Gain in-depth knowledge, refine your practice, and develop the skills to lead others on their yoga path. Become part of a supportive community and make a positive impact in the world. Start your transformation now and become a certified yoga instructor.
Already Yoga Teacher, Invest in your personal and professional growth with our continuing education programs. Expand your knowledge, enhance your skills, and stay ahead in your field. Whether you're looking to deepen your expertise, explore new areas of interest, or stay updated with the latest advancements, our continuing education courses are designed to meet your needs. Join us and seize the opportunity to unlock new possibilities, broaden your horizons, and take your career to new heights. Enroll today and embrace a lifelong journey of learning and growth.