Yoga Alliance Certified Yin Yang Yoga Teacher Training
200hr Yin Vinyasa Yoga Teacher Training Bali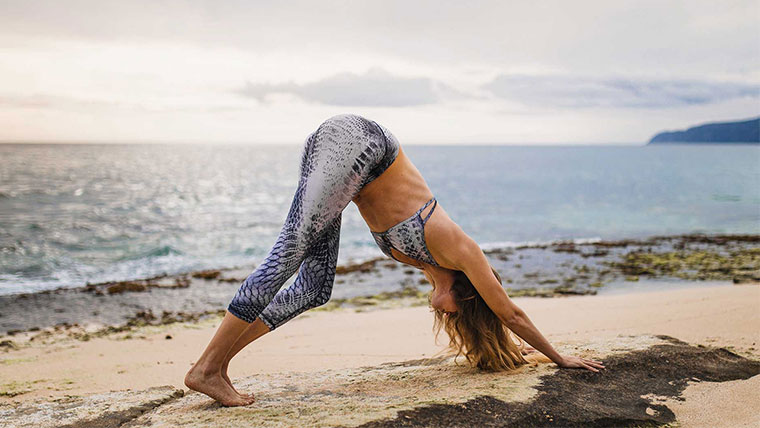 About our
200hr Yin Vinyasa Yoga Teacher Training Bali
Our Yin Yang Yoga Teacher Training is an equally balanced course where you will learn all the Vinyasa and Yin essentials to both personalize your own practice and give you the skills and qualifications to teach both Yin Restorative and Vinyasa yoga classes.
This intensive yoga teacher training includes Functional Anatomy, Vinyasa and Yin yoga asana practice and study, Yoga Philosophy and History, Meditation, Pranayama, Mantras, Mudras, practical interactive learning labs, Chinese Medicine, and student practical teaching labs.
Your own practice will deepen as you apply the theory of both yin and yang yoga to yourself and have the opportunity of practicing teaching both of these styles of yoga to others.
By the end of this 200h yoga teacher training intensive course, you will be able to confidently teach a Vinyasa and Yin class.
Welcome to Yoga Dunia, join us for our 200 Yoga Teacher Training Bali Program.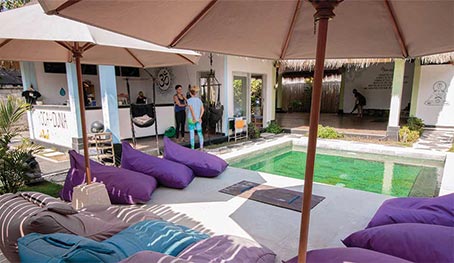 Yoga Dunia school emerged from a cooperative process with international and local teachers with the intention to create a safe and peaceful space where everyone can improve their skills, and learn all the aspects of Yoga.  
Yoga Dunia Team
An amazing 200-hour Transformative, Self-development & Life-changing Vinyasa, Yin, Restorative & Meditation yoga teacher training at Nusa Lembongan.
— 2022 Dates —
November 6th to 29th, 2022
Save 400$ US One-time payment!

Free 200hr Vinyasa & Yin Yoga Teacher Training Bali Ebook
Get your Yin Yang Yoga Teacher Training Bali Course Ebook, detailed intensive Yoga teacher training program, daily schedule, course syllabus, pre-requirement, lead teacher Bio, accommodation option, Nusa Lembongan infos & advices, and tips to be well prepared for your Yoga teacher training in Bali.
Fill the form below to get the E-Book
Yin Yang Yoga Teacher Training – Program Structure
This is a highly structured Yin Yang yoga teacher training course to offer the first half of the training covering the Human Anatomy and all the Vinyasa Yoga essentials. The second half of your course is the Yin Yoga element. This is an equally balanced course of both Styles of Yoga.
"Course
Our Yin Yang Yoga Teacher Training Bali includes all the essentials like the yoga philosophy and history, the yang and yin yoga asana, the pranayama, the bandhas, meditation, chanting, mantra, and other traditional techniques.
Human Anatomy & Physiology to maximize your confidence in teaching both yin and Vinyasa practice. 20hr of essential anatomy to learn and understand together how our body works and moves, plus 10 additional hours related to the practice of yin and vinyasa yoga postures.
Functional yoga interactive lectures and practicals to understand your specific body type and to add to your teaching tools.
100 hours of Techniques, Training & Practice including a daily double of either Yin, Myofascia, Myoyin, Acuyin, and Chinese Medicine techniques, Vinyasa flow, Aerial Yoga, Vinyasa based on Asthanga, Yinyasa, Yin/restorative yoga classes, totaling 3 hours physical practice daily.
Essential teaching skills: Teaching Methodology interactive labs and practicals
We will explore creative sequencing to inspire others, and how to theme your classes incorporating stories and physiological aspects.
You will design your own lesson plan and have the opportunity to deliver and teach your lessons to the group in both styles, also incorporating a pranayama or yoga meditation element within the teaching.
What is includes in the training?
> 24 days of Yoga Teacher Training Course
> Daily healthy buffet breakfast
> Detailed 200hr Yoga Teacher Training Manual
> 2 days off to enjoy the island lifestyle
"Also
> Free gifts upon arrival
> Techniques, Practical Training & Practice
> Teaching Methodology
> Anatomy & Physiology
> Yoga Philosophy, Lifestyle & Ethics for Yoga Teachers
> 10 hours Practicums including both Yin, Vinyasa, Pranayama & Meditation
> Guaranteed Yin & Yang classes with Lead teachers
> Systematic pranayama & meditation classes program
> All props required for practice
> Functional yoga analysis for your specific body
> Refill water all day, herbal teas, coffee
> Private Facebook support & share group
> Certified Yoga Alliance Certificate with the option to register
> 10% discount on any future training with both Akirayoga and Yoga Dunia.
— Yin Yang yoga teacher training Syllabus —
Our 200hr Vinyasa Yin Yoga Teacher Training Bali is built following the Yoga Alliance requirement to offer a full, intensive and comprehensive learning experience.
Anatomy, Physiology, and Biomechanics
Understanding the Human body & Functional Anatomy
Asana – Yin and Vinyasa postures
Daily practice – Asana Lab 
Meditation, Pranayama, and Subtle Body
Systematic structured program from beginner to advance practice
History and Philosophy of Yoga
Meaning of Yoga – History as a timeline – Yin Yoga Sutras by Paul Grilley
Teaching Methodology for both styles
Lesson planning – Sequencing – Communication skills – How to teach Yin yoga & Vinyasa
Professional development and Ethics
Scope of practice and code of conduct – Business of Yoga
– Pay in full at one time and save $400 US – $2.295US
– Deposit + rest on arrival save $200 US – $2.295US
– Payment plan – Deposit $150 US and then 4 times $636,25 US – $2.695US
Accommodations are external to the Studio, we do offer 3 options that are close to the venue and beach.
Dormitory
Private Room
Bungalow
Options available:
Extra nights to get more time enjoying beautiful Nusa Lembongan
Boat Ticket and Airport Transfer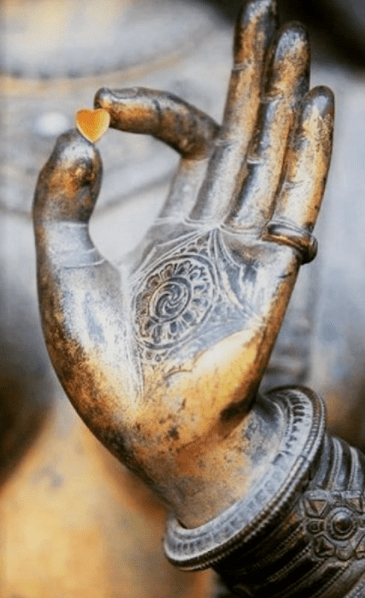 Review
What students say about us
"Amazing and transformative"
A truly transformative training and amazing experience over the past month engaging with the Vinyasa and Yin Teacher Training course @YogaDunia. Audrey, Pilu, Claire, and Thia have been great support, very welcoming, and amazing. The Shala is a great open space. If you are looking for a great Yoga teacher training course, I totally recommend Yoga Dunia! Planning my next trip already…
Yoga Dunia YTT 200 hours March 2019
I spent nearly 12 hours a day, 6 days a week for 3 weeks at this lovely shala.
The course was phenomenal and by the end of the course, I had transformed from being unsure of my abilities as a yogi to having the confidence to teach a full 1-hour class. 
The room is open air with a fan; a small pool and a juice bar are attached.
The team including Audrey took good care of us and provided a delicious/nutritious breakfast every morning.