55 Hour Yin Yoga Teacher Training Bali, Chinese Meridians & Myofascial Release
The Yin yoga teacher training is meant to show you the way to use the key principles of Yin yoga Bali, Myofascia Release, and Acuyin techniques to yourself first.
During the daily lectures, you will explore theoretical key concepts of how to practice and teach yin Yoga that will provide the space for you to incorporate these concepts into your daily yin yoga practices.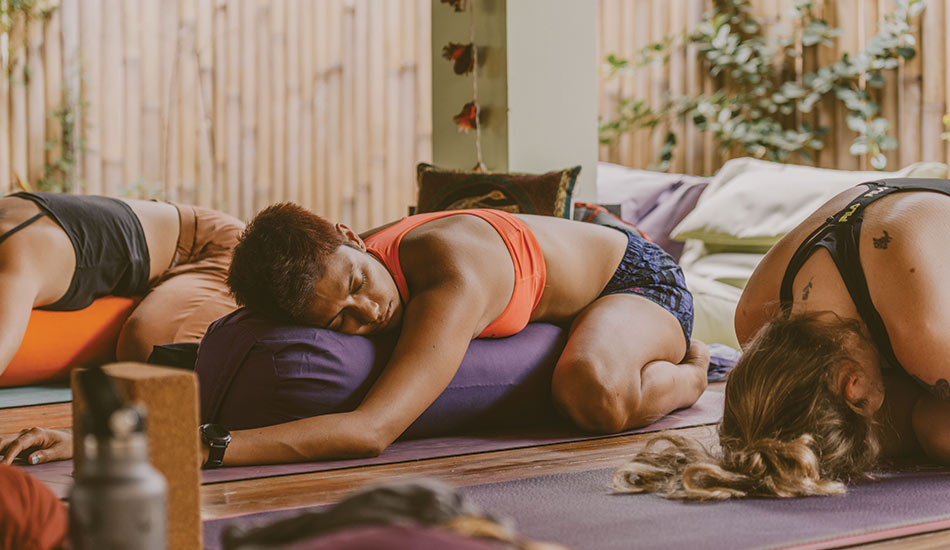 This 6 days

Yin Yoga Bali Teacher Training Course during your yoga holiday Bali

offers a deep transformative week of reflective learning.
By combining and applying the principles of body movement, mental techniques, emotional awareness, and Chinese Medicine to your daily personal practice of Yin Yoga, Myofascia release, and Acuyin

at Yoga Dunia, Nusa Lembongan, Indonesia you will feel confident to bring these skills to your teaching and share it to your students.
The focus will be on guidance and nurturing that allows you to open into your authentic personal experience, enrich your senses, teach you to listen, respond appropriately and return you to a more balanced nature.
Minutes from the beach in a peaceful location, this is the perfect place to dive deeper into your Yin Yoga and learn how to teach Yin Yoga!!
Yoga Dunia Lembongan offers affordable Yin Yoga Training during the Yoga holiday Bali which offers magical learning journeys.
Our 55 hour Yin Yoga Teacher Training Bali, Myofascia Release, and Acuyin are built following the Yoga Alliance requirement to offer a full, intensive and comprehensive learning experience.
Techniques, Training, and Practice
Yin asanas, variations, modifications, and functional yoga.
Read more...
How our Yin practice differs from more active/Yang styles.
The physical, emotional, mental, and energetic benefits of Yin Yoga.
The Yin yoga practice principles.
Daily morning and evening 90-minute Yin yoga classes, experience different asana principles and complementary techniques within each class. Including Vinyasa, Myoyin, Acuyin, Yin with restorative yoga, and Yoga Nidra.
Analysis of the target areas for each Yin yoga pose and how to use functional yoga principles.
Anatomical breakdown of each Yin yoga asana, variations, and the use of props
Modifications to suit common health conditions.
How to intelligently manipulate the connective tissue using Myofascial techniques and integration of these within a Yin yoga class, known as MyoYin and Acuyin.
How to integrate Yin yoga philosophy and physiology themes within the physical practices.
Understand the sensory experience of movement and mindful Yin yoga.
Practice pranayama and meditation techniques that complement the Yin yoga style.
Teaching Methodology – How to teach Yin Yoga
Lesson planning, Sequencing, develop creativity, and inspire your student.
Read more...
Overview of teaching tools.
The lesson plan curve for effective teaching.

Considerations for intelligent anatomical sequenced lesson planning.

Planning an energetically balanced Yin yoga class.
The art of yin yoga transitions.
Considering timings, rebounds.
Creating a safe space as a Yin yoga teacher.
Incorporating other yoga styles such as Myoyin and Acuyin techniques into the Yin yoga practice.
Class themes to aid creativity.
Anatomy & Physiology
Meridian system, understanding fascia, analysis of the Zang-fu organs, tension and compression theory.

Read more...
Anatomic analysis of the Zang-fu organs, functionality, emotional attributes, and disharmonies.
How do the organs function together as an interconnected system?
The connections between the Zang-fu organs and the nose, ears, eyes, mouth, tongue, nails, and skin. The common signs of imbalance
The Zang-fu organs' connectivity with the 5 elements, Meridians, and Yin Yang theories
What are Chi, Meridian System, and the Meridians' 3 Primary roles?
The locations of all 14 main meridians – Lung, Large Intestine, Kidney, Bladder, Liver, Gallbladder, Heart, Pericardium, Triple Burner, Small Intestine, Spleen, Stomach, Ren, and Du
The Meridians' relationship with the Zang-fu organs.
The Meridians' flow cycle of Qi within the body.
The Meridians and emotions.
Acupuncture Meridian Theory.
Understanding fascia and the connective tissue system.
The fascia system and nervous system/brain.
Tension and compression theory.
Myoyin theory.
Anatomy of Yin yoga – skeletal variation (hips, spine).
Class body analysis lab, learning one's unique anatomical structure.
Yoga Philosophy
Zangfu, Traditional Chinese Medicine (TCM), 5 elements.
Read more...
An introduction to TCM (Traditional Chinese Medicine), Yin yang, 5 elements, Zang Fu, Meridian theories and their interconnectivity.
Yin Yang theory
The 5 Element Theory.
Learn a range of philosophy themes to inspire your students and teaching.
Meditation, Pranayama and Hand Mudras
Systematic structured program.
Read more...
A Daily Meditation practice to establish a valuable and powerful tool to deepen your spiritual understanding.
A daily program of different pranayama and hand mudras to complement a Yin yoga practice.
Both are designed to allow you to feel confident incorporating these techniques into your teaching.
Techniques included in your manual to encourage your continual practice and growth.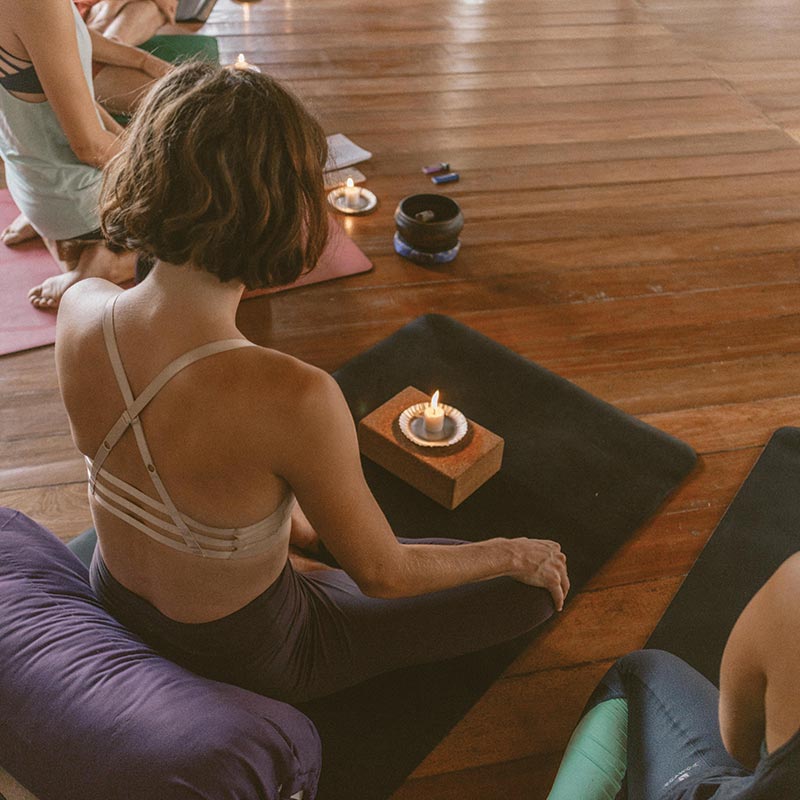 Yoga Holiday Bali – Daily Schedule:
On the day of arrival, your welcome talk is at 3 pm followed by a two-hour Pranayama, Yin yoga, and Restorative practice to settle you into the week ahead.
On the last day, we finish with the celebrating dinner (not included in the fee).
7 – 8:30 am  Meditation, Yin morning asana & pranayama practice
8.30 – 9.30 am Breakfast
09:30 – 10:30 Healthy buffet-style breakfast
10:30 – 12:30 Theory, exercises, lectures
12:30 – Lunch and afternoon break
14:00 – 16:00 Afternoon lectures, teaching lab
16:00 – 18:30 Yin practice and Restorative Yoga
Each day explores different topics so you learn something completely new.
Full days are between 8 and 8,5 hours in length to achieve your contact hours.
You will have a half-hour reflective writing each evening for 5 days of the course to promote self-compassion and essential self-inquiry that allows you to apply key concepts to your personal journey.
2022 Dates – Yin Yoga Chinese Medicine Course
2023 Dates – Yin Yoga Chinese Medicine course
Tuition Fee option:
Option 1 Full Payment – $ 850 USD | Save $ 200 USD
Option 2 Deposit – $ 950 USD | 250$ plus $ 700 USD on Arrival save $ 100 USD
Option 3 Payment plan* – $ 1.050 USD | $95 USD to save your spot and then 3 times $ 318.34 USD
*Email us for more details
Including 6 days of training course, printed teacher training manual, yoga mats and props needed for the practice, buffet breakfast with vegan options, and water refill.
Accommodations are external to the Studio, we do offer 3 options that are close to the venue and the beach.
Dormitory  $78 Usd for 6 nights
Private Room $126 Usd for 6 nights
Bungalow $180 Usd for 6 nights
Options available:
Extra nights to get more time enjoying beautiful Nusa Lembongan
Boat Ticket and Airport Transfer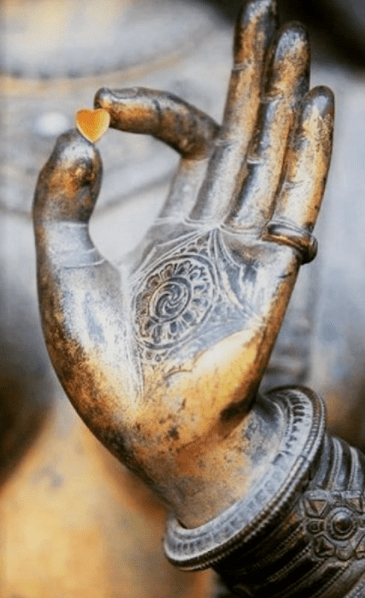 Your Teacher | Claire from Akira Yoga
Claire holds over 3,000 hours of Teacher Training and 20 years of yoga teaching experience. Teacher training incorporates influences from Hatha yoga, Forest yoga, Pregnancy yoga, Yoga Therapy, Ayurveda, Functional yoga, Anatomy, Restorative yoga, Trauma yoga, Yin yoga, and Chinese Medicine principles.
Teacher trainers have included:
Gillian Russel, British Wheel of Yoga.
Dr. Francoise Freeman, Birthlight.
Donna Farhi, Sacroiliac Stability.
Ana Forrest, Forrest Yoga.
Maggie Reagh, Yoga Therapy International.
Neil Pearson, Anatomy and Physiology for musculoskeletal conditions and persistent pain specialist.
Jaisri M Lambert, Ayurvedic Practitioner, and Consultant.
Todd Caldecott, Ayurvedic Practitioner, and Medical Herbalist.
Tianne Allan, Restorative Yoga.
Nicole Emily Marcia, Trauma and Addictions.
DV Sridhar, Radha Sridhar, and Viji Vasu, Yoga Philosophy, Yogaraksanam, Chennai.
Paul Grilley, Functional Yoga and Skeletal differences
Jo Phee and Joe Barnett, Yin Yoga.
Tom Myers, Anatomy Trains.
Dr. Vincent Chung, Chinese Medicine.
Jennifer Raye, Yin Yoga, and Chinese Medicine.
Ariele Foster DPD, the Fascia System.
Rachel Ellery Yoga Anatomy.
Claire is a Yoga Alliance RYT 500 yoga teacher qualified to lead teacher training and Akirayoga is a registered Yoga Alliance school.
Review
What students say about us
Immersed in the magic of Yin and Lembongan
Such an amazing training, it completely exceeded my expectations! The trainer Claire Green was very knowledgeable and experienced. It was clear that Claire has developed a deep understanding of how yin yoga can be combined with Traditional Chinese Medicine and myofascia release to bring deep healing to the body, mind, and soul. If you are considering this training be prepared to have an experiential journey of personal healing and reflection as you immerse yourself in both the theory and practical classes delivered in this course.
We were blessed to start each day with a yoga class run by Thia. She had such a loving and empowering presence, and shared with us vinyasa, yin, pranayama, and kirtan; a beautiful blend for our morning practice. The studio feels peaceful and is nestled between local Balinese residences and businesses. With such a relaxed and peaceful vibe, it's hard not to get lost in the magic of Lembongan. Gorgeous beaches, friendly people, sacred traditions.
Booking for the trip was seamless all information was clear and I was well prepared. I booked accommodation as part of my course and stayed just next door to the studio in a guest house – very convenient! Yoga Dunia provided very helpful advice on boat bookings to the island and everything went smoothly. I'm so satisfied with my experience, I will be back again!
55 hours of Yin Yoga Training
Extra knowledge in Yin Yoga. My Teacher Claire Green is amazing she really changed me into a positive pathway in reaching my future goal. Thank you so much for everything and love you always, Namaste
Ready to join us in Bali
Take the first step by filling the Registration Form. 
Still have a question, we are to help so email us now at contact@yoga-dunia.com