Yoga Retreat Bali, Nusa Lembongan
Join the best Yoga retreat center
Meditation retreat Bali
Take a break to refresh, recharge yourself, and immerse in a Yoga Life Style with our Yoga Retreat Bali. Our Yoga Nusa Penida classes are the perfect way to enjoy your day in a relaxing and healthy way after joining or exploring the most beautiful island in Indonesia. Nusa Lembongan is located only 30 min by boat from Bali.
At Yoga Dunia Lembongan we design different kinds of Bali Yoga Retreat packages like our signature Yoga Retreat Holiday opens all year long, Yoga surf retreat Bali on the best spot of Nusa Lembongan, and specific Yin Yoga Retreat.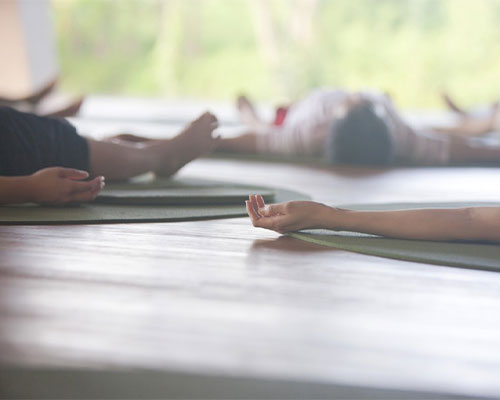 Are you looking for the best affordable Yoga Retreat Bali?
Our yoga retreat center Bali, Nusa Lembongan will provide all the essential elements needed to treat yourself, relax, challenge, discover…  Whether you are looking for a new adventure yoga trip or a wellness yoga experience, we are here to care.
New to Yoga, our Bali yoga retreat packages are made for you. You will immerse in a yoga world with a minimum of two yoga classes a day while enjoying Balinese massage, snorkeling around Nusa Penida and Lembongan, the perfect Yoga Holiday Bali.
Yoga Holiday, Water sport and Spa Treatment
Best Yoga Retreat Bali
During your vacation in Bali don't miss your chance to discover the Nusa Islands, Nusa Penida the biggest, Nusa Lembongan, and Nusa Ceningan the smallest. Bali has so many options when it comes to retreats, that is why at Yoga Dunia we design the top retreats Bali services for you.
All of our Yoga Holiday Packages are open all year long and include Yoga classes, Balinese massage, and snorkeling/diving trips but not only. According to your wishes, we do offer tailor-made retreats. Additional and other activities available: Surf lesson with Lembongan Surf School, Nusa Penida Day Trip, more and/or longer Spa Treatment with Harumaya day spa Lembongan.
Tell us what you wish, and we will do our best to make it happen, or book a premade Bali Yoga Retreat Package below.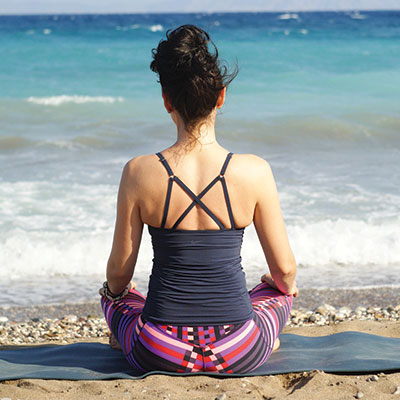 4 DAYS 3 NIGHTS FROM $ 380 USD


Unlimited access to Yoga class

Accommodation with Breakfast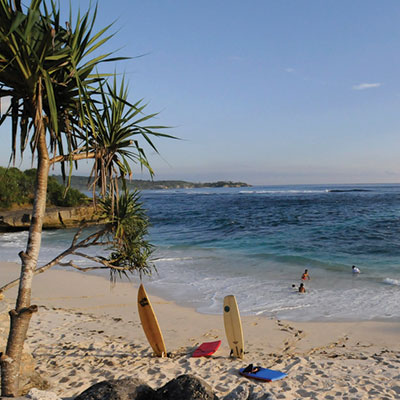 6 DAYS 5 NIGHTS FROM $ 499 USD


Unlimited access to Yoga class

Accommodation with Breakfast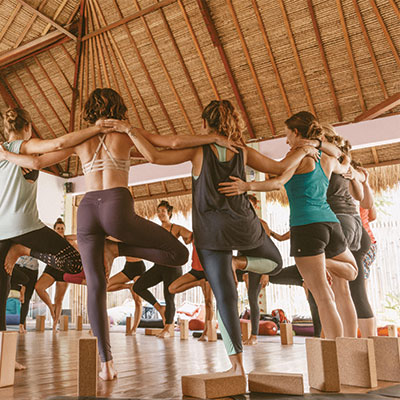 10 DAYS 9 NIGHTS FROM $ 795 USD


Unlimited access to Yoga class

Accommodation with Breakfast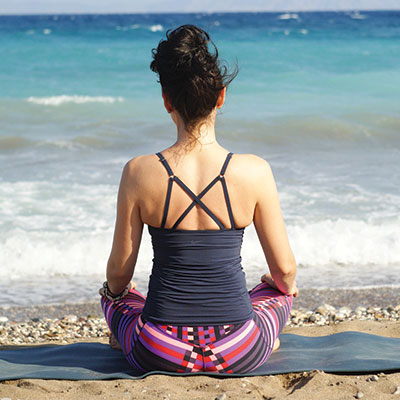 Return Boat ticket
Unlimited access to Yoga class
Accommodation with Breakfast
One Spa treatment
Half-day snorkeling trip
From $ 380 Usd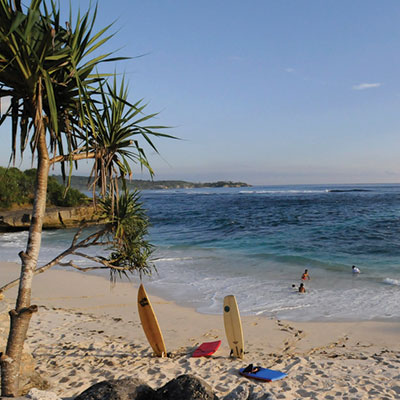 Return Boat ticket
Unlimited access to Yoga class
Accommodation with Breakfast
Two Spa treatment
Half-day snorkeling trip
From $ 499 Usd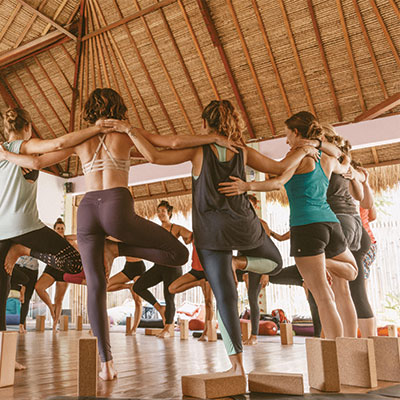 Return Boat ticket
Unlimited access to Yoga class
Accommodation with Breakfast
Two Spa treatment
Scuba Diving
From $ 795 Usd
Contact
When was the last time you did something nice for yourself?
Tell us what you need, what you looking for, and we will do our best to make it happen.
Ready to Join us?
Find below a few tips to be well prepared for your affordable Yoga Retreat Bali.
Booking & Cancellation Policy
Yoga Dunia reserve the right to refuse a student's application for a teacher training event.
All trainees attending our events must have their own travel and medical insurance for the duration of the training and, yoga retreat.
By signing up for the Teacher Training course, you commit 100% to the course content with an open heart and motivation.
BOOKING
Once you have been accepted on the course, we will send you the payment instruction and hold your spot temporarily for 48 hours.
Only payment through WeTravel is accepted for the deposit.
Your spot will not be confirmed until we receive your deposit.
The deposit is non-refundable.
PAYMENT POLICY
To receive the early bird* registration discount, you have to book and pay the deposit three months before the training/yoga retreat starts.
*if available
Full payment is due 30 days prior to the beginning of teacher training. If payment is not made by this deadline, Yoga Dunia reserves the right to offer your spot to another student and your deposit will be forfeited.
For Yoga Retreat remaining payment is due on arrival.
CANCELLATION POLICY
If you choose to cancel within 30 days of the start date all payments are non-refundable.
Before this date, your booking and the amount paid will be postponed toward a future teacher training or yoga retreat within a 12 month period.
Please note this does not include the original deposit paid and no refund could be offered. 
No refund will be made for arriving late or departing a training/yoga retreat early.
Please contact us in writing to cancel your booking.
Yoga Dunia reserves the right to cancel or postpone the training/yoga retreat course if the minimum number of participants is not reached. In this case, you will receive a voucher usable for a period of 12 months.
If a student is asked to leave the course/yoga retreat due to disrespect or disruptive behavior, no refund will be given.
PANDEMIA UPDATED POLICY
If the government restricts or shuts down group events in Bali – the training/s, yoga retreats will be postponed to a later date – if you cannot attend this date you have the option to transfer your payment to another training or year within 3 years.
If Indonesia closes its borders or bans your area of travel to arrive in Indonesia, then the policy remains the same as above.
In the case, you make your own decision and choose not to go forward with your travels, then the same policy above will be applied.
Time to pack your bags for your Yoga Retreat Bali
Important Items to remember to bring
Confortable Yoga Clothes
If you haven't invested in some yoga clothes that make you feel like a million bucks, now is also a great time to do that! Make sure you have a full range of motion in any outfit you bring for yoga, whether that means spandex leggings or loose cotton pants.
Reusable Water Bottle
Since we can't drink tap water in Indonesia, bringing a portable, reusable water bottle is essential. In doing our best to help the environment, we highly suggest bringing a metal or glass water bottle with you and refilling it instead of buying a single-use, throw-away plastic water bottle a few times a day.
Mosquito Repellant
We recommend either bringing this with you or having enough time before the course starts to buy some in Bali or Nusa Lembongan. There will definitely be places to buy some in town, but if you prefer something natural, you might want to bring some from home that knows and trusts.
Adapter
Make sure you have the proper adapter to be able to plug your device into Indonesian outlets. Indonesian uses European-style two-pin round plugs ("C"-type is the most common variant found). Voltage is at 220 V 50 Hz. Make sure you bring this with you or have the time to buy one before the course starts, you should be able to find it in town.
Sunscreen
You will be in class a lot for the training, but you have a lunch break every day and you are free for the entire day on your day off – and the beach is right at our front door! Please choose a natural sunscreen. You will want to go for a swim and much of the toxic cream melts in the ocean causing the disturbance in the water affecting marine life.
Bathing Suit & Warm-Weather Clothes
With the beach at our doorstep and a small pool on location, mixed with very warm weather, you will likely be taking a dip during your breaks and days off. Remember to bring a swimsuit and comfortable warm-weather clothing to lounge and relax in when not in class.
Rainy Season
As they say around here, "it's the months of BERS." Our rainy season is USUALLY the month of December to the tail end of March but with global warming, the weather has been unpredictable. Usually sunny during the day and early evening or late night, it pours. It's a good idea to bring your rain jacket. Locals wear a poncho and those are very handy if you are driving a scooter. No point in bringing umbrellas. Trust us, they do nothing!
A Debit Card and some Cash
You can get cash at any local ATM. Make sure your bank knows you will be traveling abroad so that you are able to take out money when you arrive. Don't expect small, local stores to accept credit cards – in fact, most stores won't accept them. So make sure you have enough cash with you when you go into town to be able to get by without a card.
Events you may interested in_
7 days of Practice, 2 classes a day
Structural and Muscular anatomy of Yin
Yin Poses and variations, Meridian system & Myofascial Release. Understanding the fascia, and the connective tissue. Tension and Compression.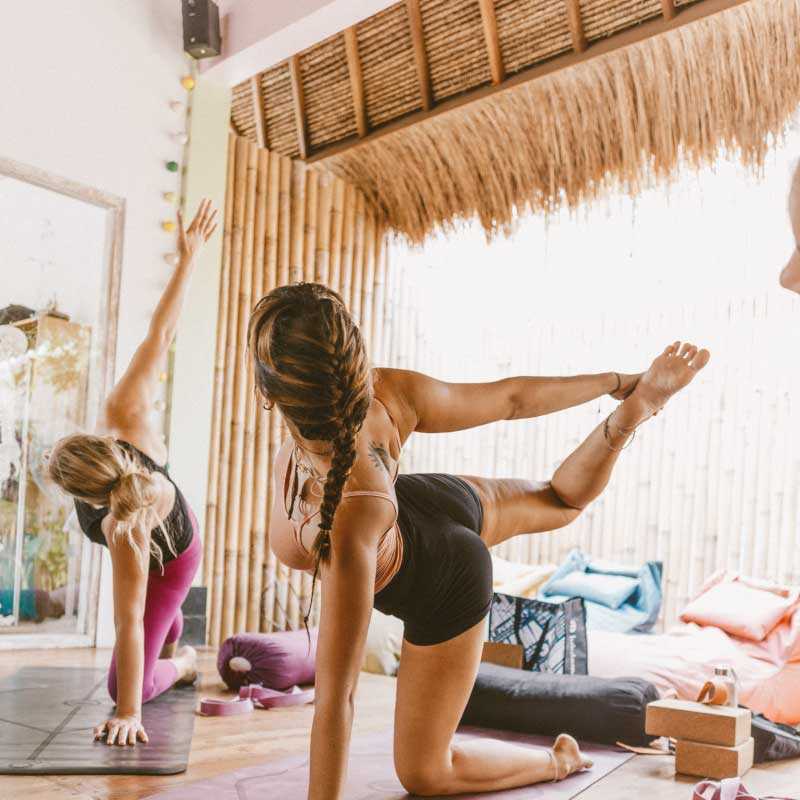 24 Days of Practice with 2 full-day off
Yoga Philosophy, Pranayama, and Meditation
Teaching skills, Anatomy and Physiology for both Yang and Yin Practice
Equally Balanced course 50/50