10 Day 9 Night
Yoga Holiday Package
Situated away from the lively towns of Lembongan, Yoga Dunia warmly welcomes you to its haven—a studio designed with deep respect for Balinese heritage and the natural surroundings. Here, you'll experience a captivating ambiance that fuses serenity and happiness flawlessly. Give yourself the liberty to fully immerse in the present and choose from a variety of yoga sessions available at this sanctuary, customized according to your desires. Explore the weekly timetable, syncing with the cadence of your personal voyage.
Save your spot Now
Contact Us
Whether you're a seasoned yogi aiming to enhance your practice or a beginner in search of a refreshing getaway, our 10-day, 9-night yoga retreat package offers a perfect blend of calmness, discovery, and self-reflection. Engage fully in this deep and transformative journey, where every new day reveals unexplored paths for self-improvement, renewal, and treasured experiences. Embrace the natural flow of your distinct voyage and leave with a renewed sense of well-being and inner balance that will stay with you well beyond the conclusion of your retreat.
Yoga Classes
Everyday 8h30 & 17h00 (5 pm) at least.
Attend as many classes as you like according to the schedule. We offer Vinyasa, slow flow movement, Yin Yoga, Aerial Yoga, Ashtanga, and more…
Spa Treatment
Two time 60 min massage
Twice one full hour of well-being, choose the massage that suits you best: Balinese for traditional treatment, Aromatherapy for complete relaxation, or deep layer for in-depth treatment.
Scuba Diving
Discover or Fun Dive
Experience the joy of Scuba Diving in the breathtaking waters of Lembongan. Delve into a vibrant underwater paradise, where you'll be captivated by the marine life and have the chance to encounter the manta rays, leaving you with unforgettable memories.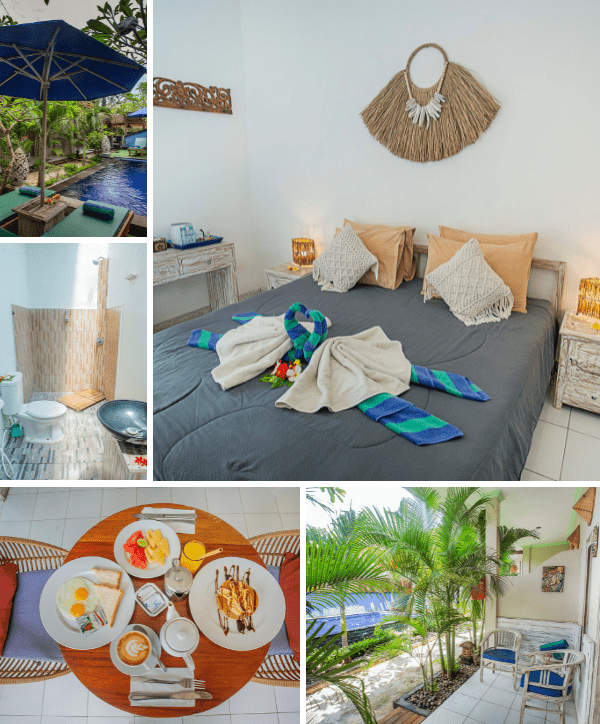 We've handpicked two hotels conveniently situated near our studio, each exuding charm and offering comfortable rooms. These accommodations come with air conditioning and private en-suite bathrooms. Moreover, both hotels provide access to a swimming pool, allowing you to relax and rejuvenate at your leisure.
Start your mornings on a delightful note with breakfast served at these locations. Starting at 7 am, you'll find a spread featuring coffee, tea, fruit juice, pancakes, eggs, and toast, catering to various taste preferences and providing the energy you need for the day ahead.
Seize the freedom of choice on your much-needed vacation. Customize each day according to your preferences—whether that means immersing yourself in revitalizing yoga sessions, enjoying moments of introspection, or indulging in pampering spa treatments. This retreat gives you the authority to shape your own timetable, enabling you to truly embrace a feeling of liberation and deep relaxation. Unleash your inner explorer and relish the joy of creating a retreat that perfectly aligns with your wishes and goals.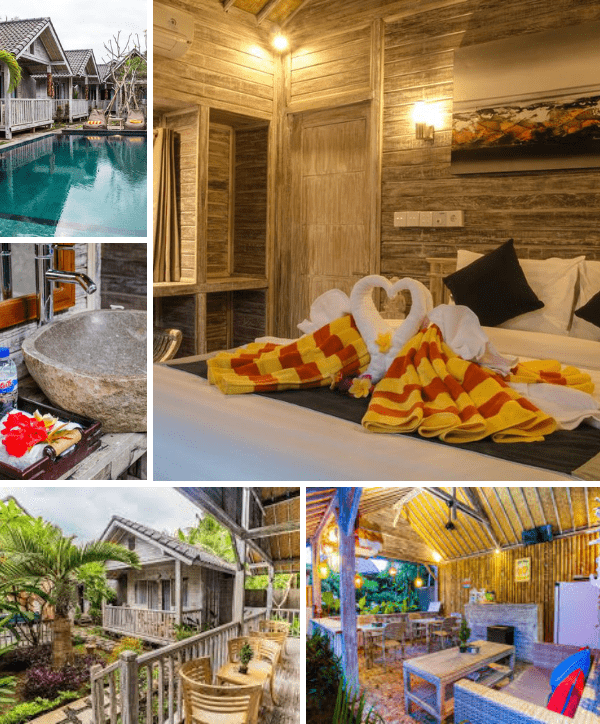 Practice yoga everyday, make new friend, reconnect with your body and so much more
Enjoy the best Sunset in Indonesia
Sea Weed farm - Nusa Lembongan
Unforgettable underwater experience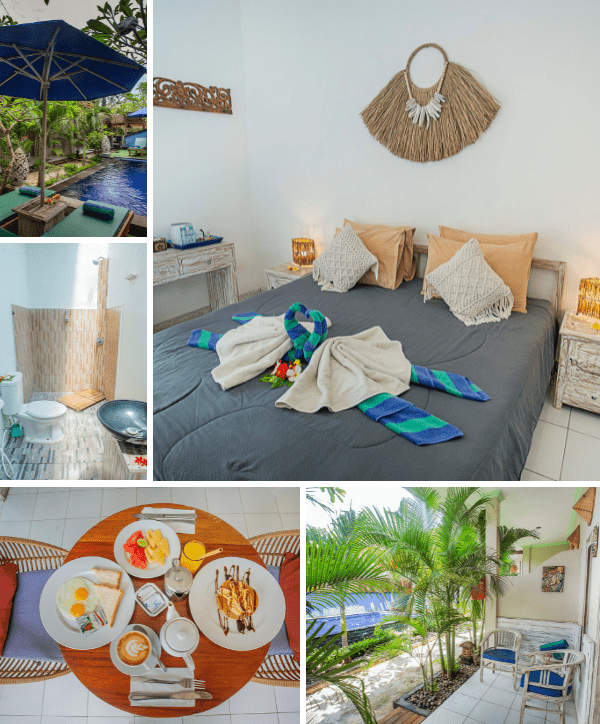 Located next door, this charming local Guesthouse will offer you a little bubble of tranquility.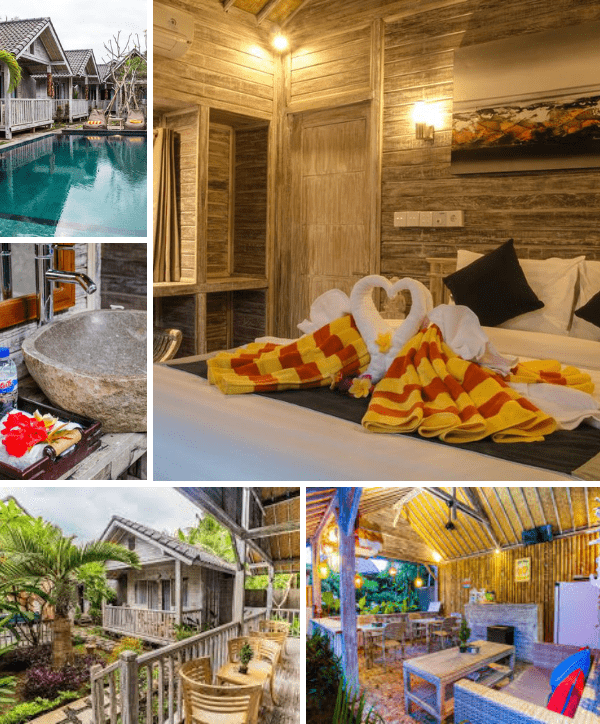 Just a 3-minute walk from the studio, this family-run hotel offers a relaxing experience.
Have a Question?
Talk to Audrey