Aerial Yoga Teacher Training Bali
Fly yoga course Bali, workshop, and online aerial yoga.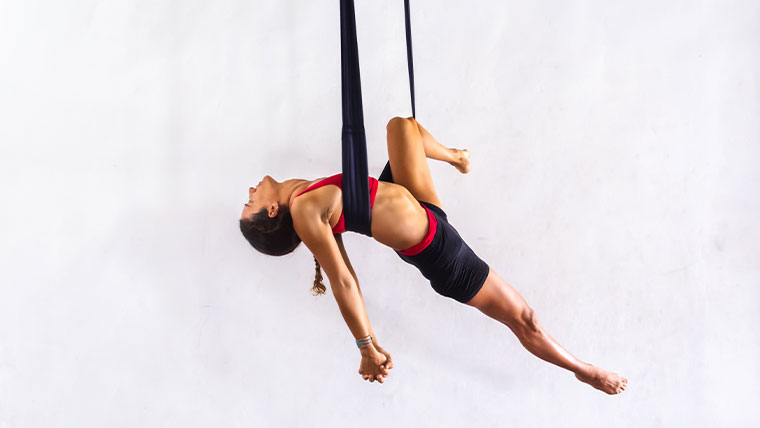 Our 50hr Aerial Yoga Teacher Training guides students to become confident, reliable, and representative Airo yoga teachers. This Aerial Yoga course provides to future teachers everything they need to know about sequencing, teaching methodology, acro play, and more! You will learn all about Airo values and philosophy so that they too may spread the Airo love and style wherever in the world they choose to teach.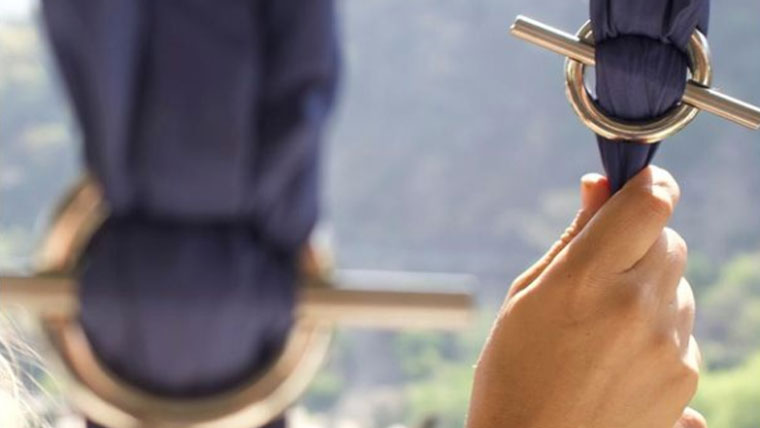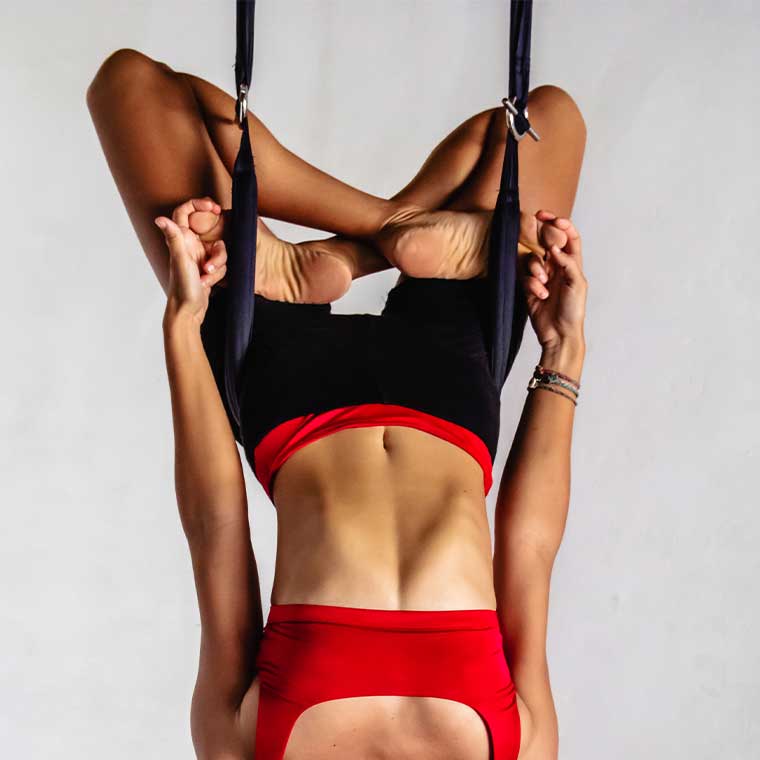 What is Airo yoga?

Airo Yoga is a fresh, new, and playful spin on aerial yoga combining elements from Vinyasa Yoga, Pilates, and Acro-Play with a custom-designed swing. Designed for the modern-day Yogi, Airo Yoga is accessible to all ages and all levels of fitness and is a fantastic complementary system to other sports and movement practices.
What you will learn?
Airo Yoga Practice

Airo Yoga Philosophy

Airo Yoga Values

Breakdown of Airo Yoga Sequence 1-3

Breakdown of Key Acro-Play Poses

Teaching Methodology

Smart Sequencing

Effective Communication

Anatomy and Bio-Mechanics

The Business of Airo Yoga

Developing and Growing with Airo Yoga
Once the students become teachers, they will feel confident in teaching the first three sequences of Airo Yoga, helping their students get in and out of the swing, and teaching the key foundation acro-play poses.
Open to all those interested in deepening their understanding of Airo Yoga for their self-practice, as well as for those who wish to develop their yoga and their body strength as a teaching career.
Prior Yoga 200hs certification is required to join the teacher training.
The qualification will be given by Airo Yoga Alliance, a registered business alliance in Singapore. Only teachers with an Airo Yoga Alliance accreditation may conduct Airo Yoga at studios.
In-person Aerial Yoga Teacher Training Nusa Lembongan.
50 hr  Aerial Yoga Teacher Training by Airo Yoga in Bali | Yoga Dunia Nusa Lembongan
Tuition Fee $ 699 Usd ~ 10.249.000 IDR
** Save $ 50 Usd when you bring a friend to join the training with you! **
What is included in the Aerial Yoga Teacher Training?
Airo Yoga swing and the yoga equipment needed.
Printed Aerial Yoga Manual
Free water, fresh juice, and tea all day long.
Celebrating local buffet meal on the last day.
Certification by AIRO YOGA ALLIANCE
Return boat ticket with pick up and drop (extra charge ~ 45$).
Room in option, additional cost from 13$/night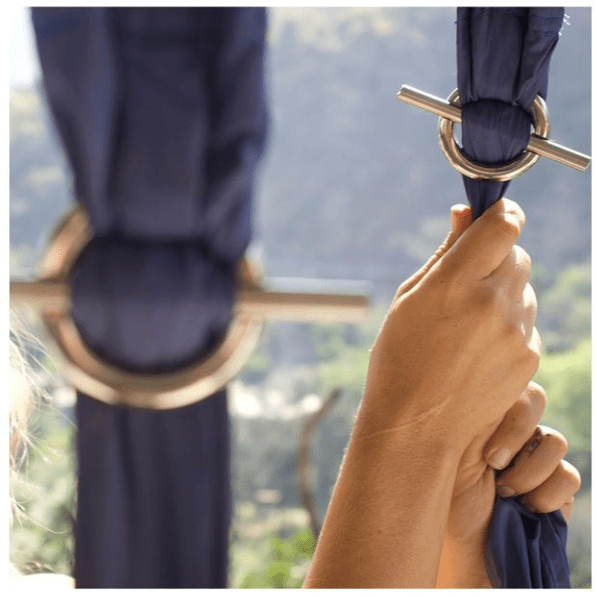 Daily Schedule – Typical Day Training Course
The first day starts at 3 pm with the welcome circle | Introduction & Presentation | follow by Yoga Practice and the first lecture.
Days 2 to 6 will start at 7 am with the practice followed by lectures/workshop, Lunch break. The days finish at 5 pm to allow you to enjoy the sunset, massage, and other beauty of Nusa Lembongan.
Day 7 will be your exam day including self-practice, teaching practice, feedback, and the Airo business side. Ends with a celebration ceremony and dinner.
Ready to join us on the beautiful Nusa Lembongan
Feel free to contact us with any questions.
We will be glad to assist you. contact@yoga-dunia.com
Discover Aerial Yoga Online course
Learn a new perspective of Yoga, Aerial Yoga will bring your practice to a new level. 4 weeks course from beginning to advanced sequences.
Made for everyone Aerial Yoga a new and versatile style of yoga to explore the movement in a creative ambiance.