Yoga Teacher Training Bali
YOGA SCHOOL BALI, NUSA LEMBONGAN
Yoga Teacher Training Center
Yoga Dunia Lembongan is a well-known yoga school in Bali, Indonesia. It offers a variety of yoga programs and training for yoga enthusiasts. One of its most popular programs is the 200h Equally balanced Vinyasa & Yin Yoga Teacher Training Bali.
Each program is designed to provide a comprehensive understanding of yoga philosophy, asanas, pranayama, and meditation techniques. Our experienced and certified yoga teachers at Yoga Dunia Lembongan lead the program and provide personalized attention to each student in a safe and respectful environment.
The serene location of the yoga studio on Nusa Lembongan adds to the experience, making it an ideal place to dive deeper into the world of yoga and transform yourself.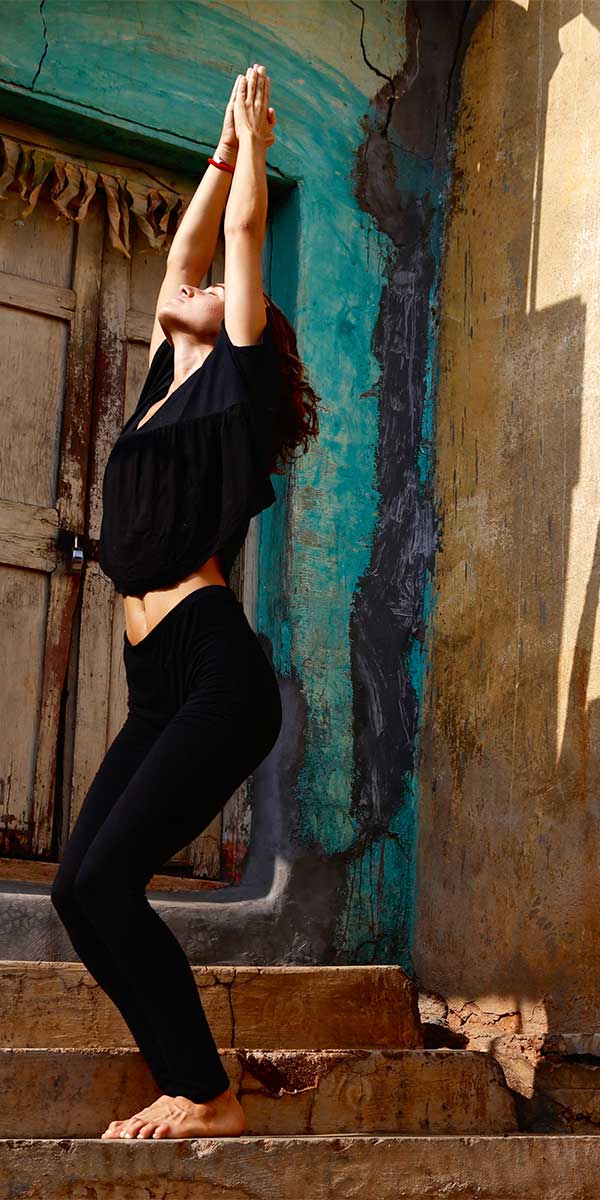 Yoga Teacher Training nusa lembongan
Why studying with us makes all the difference?

The Location - Nusa Lembongan
Because of its tranquil and natural surroundings, Nusa Lembongan is a great place to practice yoga. The laid-back atmosphere of the island, the beautiful beaches, and the lush greenery create a peaceful and serene environment for the practice of yoga. It is also less developed and crowded than Bali, which means fewer distractions and more opportunities to be quiet and reflect.

Lead Teacher Trainers
Our Lead Yoga teachers are highly qualified with many hours of teaching yoga, studying anatomy & philosophy, leading training and retreat, dedicating their life to Yoga, and sharing their experience through the different yoga teacher training we offer here at the Yoga Dunia School.
Course Content
You will extensively study the main aspect of Yoga. You will practice and study the Asana, Meditation, and Pranayama. We also cover the history and philosophy of yoga, teaching methodology, creative sequencing, lesson planning and so much more.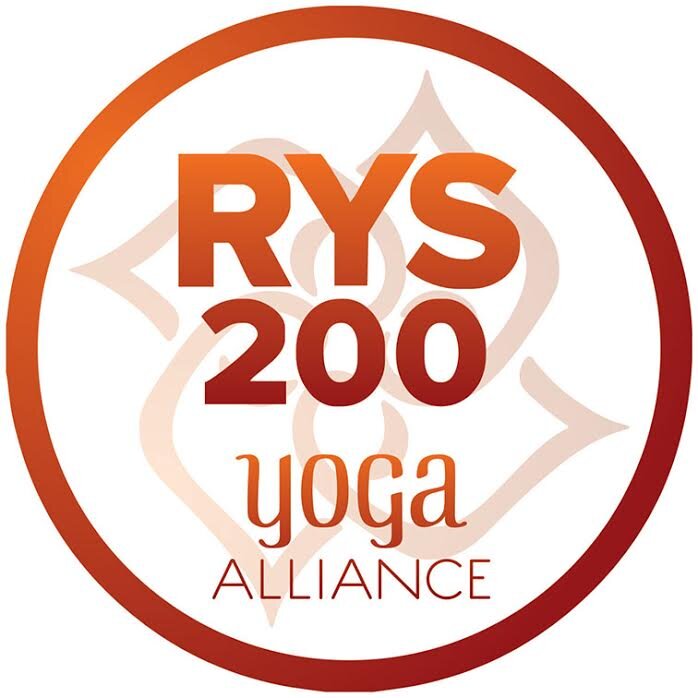 Yoga Alliance Certification
Our Yoga Teacher Training in Bali is accredited by Yoga Alliance and allows our graduates to register with Yoga Alliance as RYT 200. Our short training is accredited for continuing education. We offer 50, 100, and 200-hour yoga teacher training on Nusa Lembongan.
Group Size
In our Yoga Teacher Training Course in Bali, we are keeping a human-size group, to provide high-quality studying and intimate and personalized attention from our Instructors. A good condition to prepare for your yoga teacher training certification.
Become Certified Yoga Teacher in Bali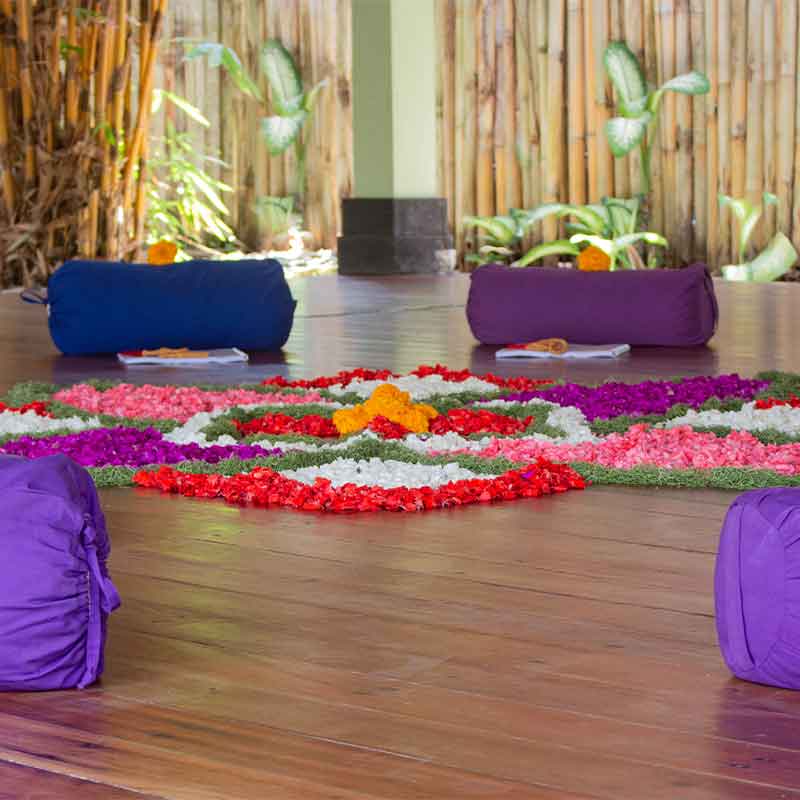 200h Vinyasa, Yin & Chinese Medicine Yoga Teacher Training
In our Yin Yang Yoga Teacher Training, you'll gain a comprehensive understanding of both Vinyasa and Yin yoga. This well-balanced course enables you to customize your yoga practice while also equipping you with the necessary skills to lead both Vinyasa and Yin Restorative yoga classes. The intensive training covers various topics such as Functional Anatomy, Yoga Philosophy and History, Meditation, Pranayama, Mantras, Mudras, as well as Traditional Chinese Medicine. Additionally, you'll have the opportunity to participate in interactive learning labs and student practical teaching labs.
August 6 to 29, 2023
Training Fee from
*Super Early Bird available until the 6th May, 2023  **Early Bird available until the 6th June, 2023
November 5 to 28, 2023
Training Fee from
*Super Early Bird available until the 5th August, 2023  **Early Bird available until the 5th September, 2023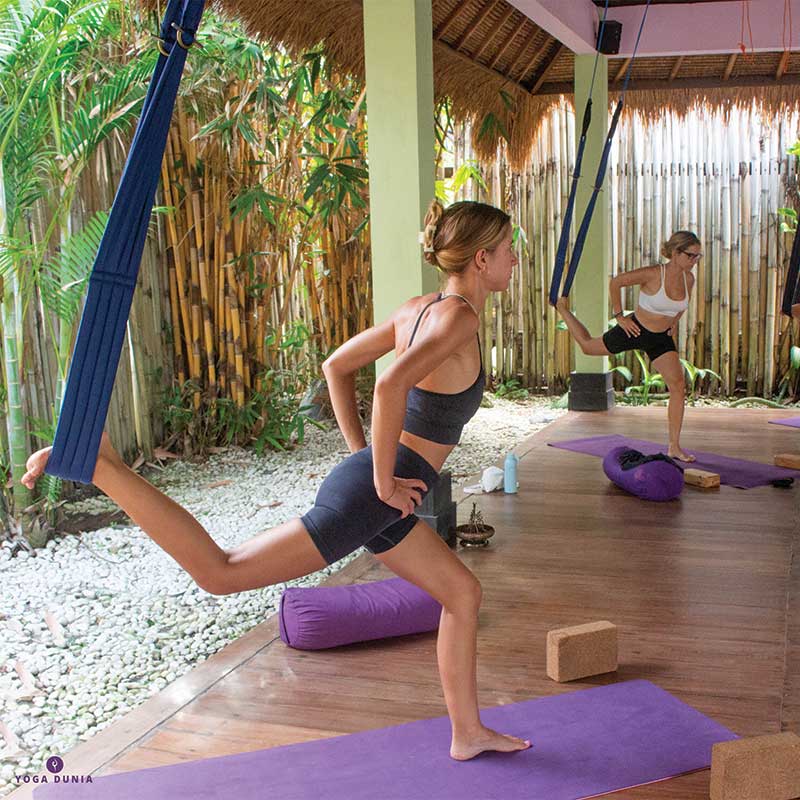 200h Vinyasa, Aerial Yoga Teacher Training
This transformative program is designed to deepen your knowledge and understanding of yoga while equipping you with the skills and confidence to lead your own classes. Between tradition and creativity, our comprehensive curriculum covers the principles and practices of Vinyasa yoga and the fundamentals of aerial yoga, giving you a well-rounded education that will set you apart in the industry.
Whether you are looking to deepen your practice or start a new career as a yoga teacher, this 200-hour Vinyasa and Aerial Yoga Teacher Training in Bali will empower and inspire you on your journey.
March 17 to April 9, 2024
Training Fee from
*Super Early Bird available until the 17th December, 2023  **Early Bird available until the 17th January, 2024
July 21 to August 13, 2024
Training Fee from
*Super Early Bird available until the 21st April, 2024  **Early Bird available until the 21st May, 2024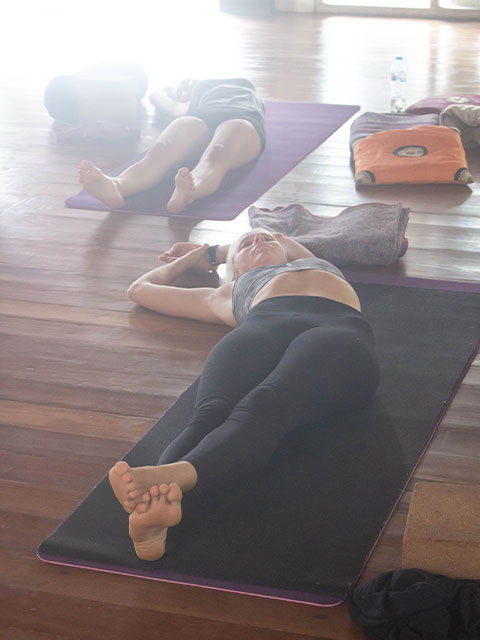 Ready to jump into it
Why you may choose to become Yoga Teacher?
Sharing the benefits of yoga: Many people who become yoga teachers have experienced the physical, mental, and emotional benefits of yoga in their own lives and want to share these benefits with others.
Deepening one's own practice: The process of becoming a yoga teacher often involves a deep dive into yoga philosophy, anatomy, and teaching methodology. This can help individuals to deepen their own personal practice and understanding of yoga.
Pursuing a passion: For some, yoga is a passion that they want to turn into a career. Becoming a yoga teacher allows them to share their love of yoga with others and make a living doing something they enjoy.
Creating community: Yoga classes can be a great way to build community and connect with like-minded individuals. As a yoga teacher, one has the opportunity to foster this sense of community and create a welcoming, inclusive space for students.
Making a difference: For some, becoming a yoga teacher is a way to make a positive impact on the world. By teaching yoga, one can help others to reduce stress, increase physical health, and cultivate mindfulness and compassion, all of which can contribute to a happier, healthier planet.
Sharing the benefits of yoga
Deepening one's own practice
Pursuing a passion
Creating community
Making a difference
Yoga Alliance Continuing Education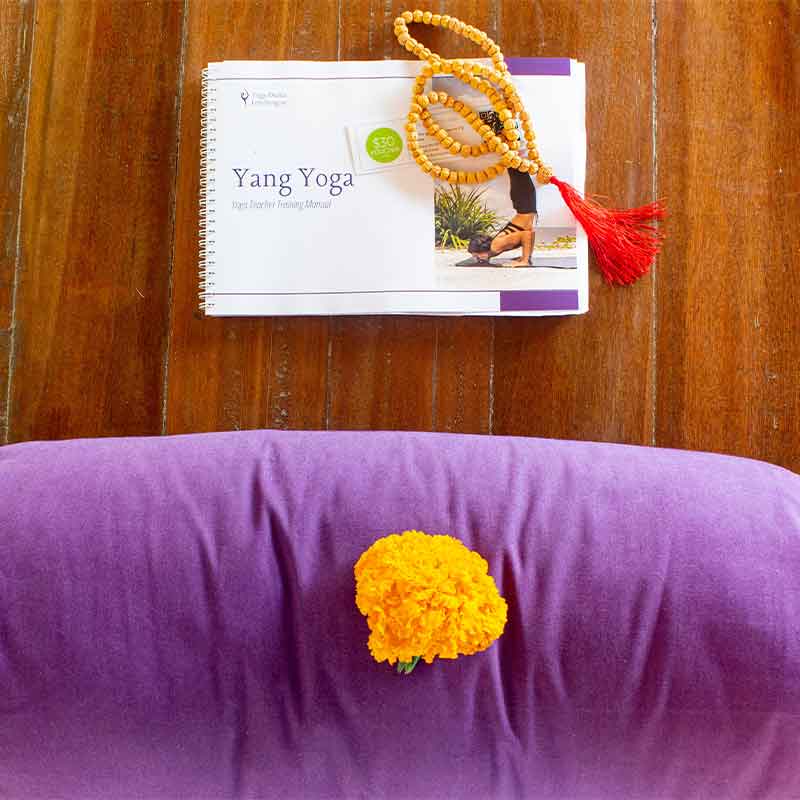 110h Anatomy & Vinyasa Yoga Teacher Training
Yoga Dunia and Pilu from Salty Water Yoga have partnered to create a program that offers you supplementary Vinyasa training within a secure, tranquil, and respectful setting.
The curriculum of this course encompasses the fundamental aspects of Yoga Anatomy, Philosophy, History, Pranayamas, Meditation, and the creative process of designing yoga sequences. In addition, the course also guides aspiring teachers on developing their confidence and unique teaching style. While you may have studied these subjects before, our instructors bring their distinct understanding and approach, which can offer new insights and perspectives.

August 6 to 17, 2023
Training Fee from
*Super Early Bird available until the 6th May, 2023  **Early Bird available until the 6th June, 2023
November 5 to 16, 2023
Training Fee from
*Super Early Bird available until the 5th August, 2023  **Early Bird available until the 5th September, 2023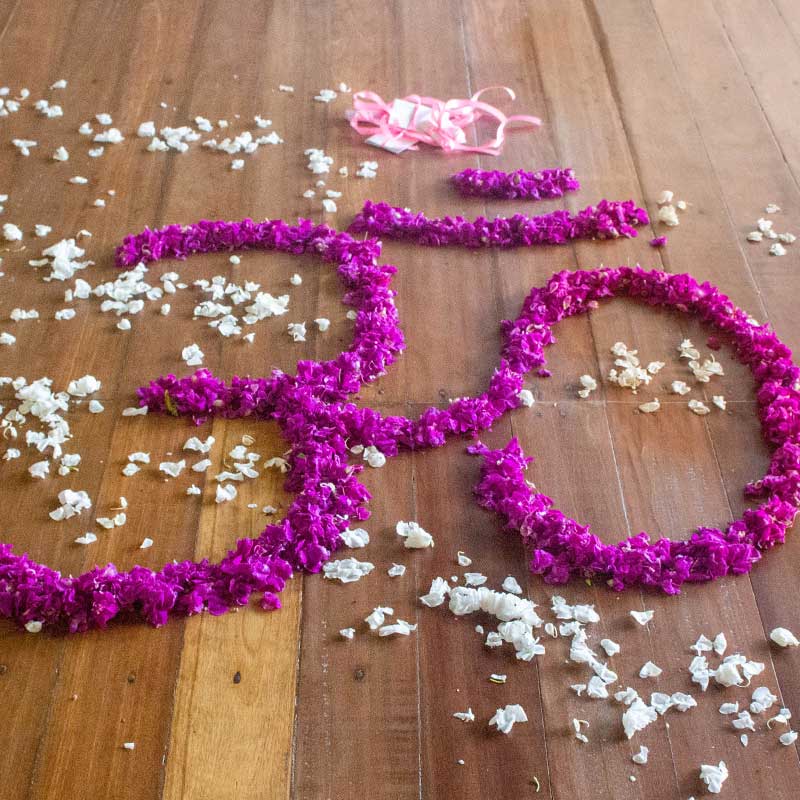 100h Yin Yoga & Traditional Chinese Medicine  Yoga Teacher Training
By completing this 100-hour teacher training course, participants can deepen their understanding and practice of Yin yoga and Traditional Chinese Medicine, as well as obtain certification to teach Yin yoga classes. This can be particularly beneficial for those who are already yoga teachers and looking to expand their skill set and offerings to their students.
This course is not only for yoga teachers but also for students who want to deepen their own practice. This can be a great way to gain a deeper understanding of Yin & TCM  and to apply that knowledge to your own self-care and wellness practices.
August 18 to 29, 2023
Training Fee from
*Super Early Bird available until the 18th May, 2023  **Early Bird available until the 18th June, 2023
November 17 to 28, 2023
Training Fee from
*Super Early Bird available until the 17th August, 2023  **Early Bird available until the 17th September, 2023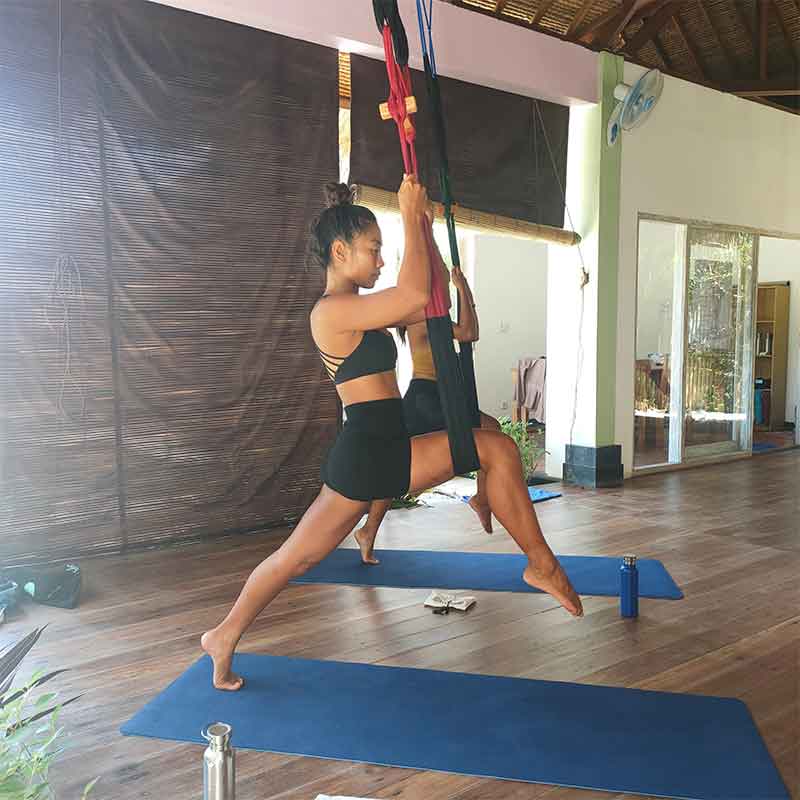 50h Aerial Yoga Teacher Training
During this training, students will learn about sequencing, teaching methodology, acro play, and other important aspects of teaching aerial yoga. They will also learn about the history and philosophy of yoga, anatomy, and physiology, and the benefits and contraindications of aerial yoga.
Upon completion of this training, students will be equipped with the tools and knowledge they need to teach aerial yoga with confidence, professionalism, and creativity. Whether they are seeking to teach in studios, gyms, or other settings, our training will prepare them to be reliable and representative aerial yoga instructors.

June 21 to 27, 2023
Training Fee from
 **Early Bird available until the 21st May, 2023
September 3 to 9, 2023
Training Fee from
*Super Early Bird available until the 3rd June, 2023  **Early Bird available until the 3rd July, 2023
December 3 to 9, 2023
Training Fee from
*Super Early Bird available until the 3rd September, 2023  **Early Bird available until the 3rd October, 2023
April 3 to 9, 2024
Training Fee from
*Super Early Bird available until the 3rd January, 2023  **Early Bird available until the 3rd February, 2023
August 7 to 13, 2024
Training Fee from
*Super Early Bird available until the 7th May, 2023  **Early Bird available until the 13th June, 2023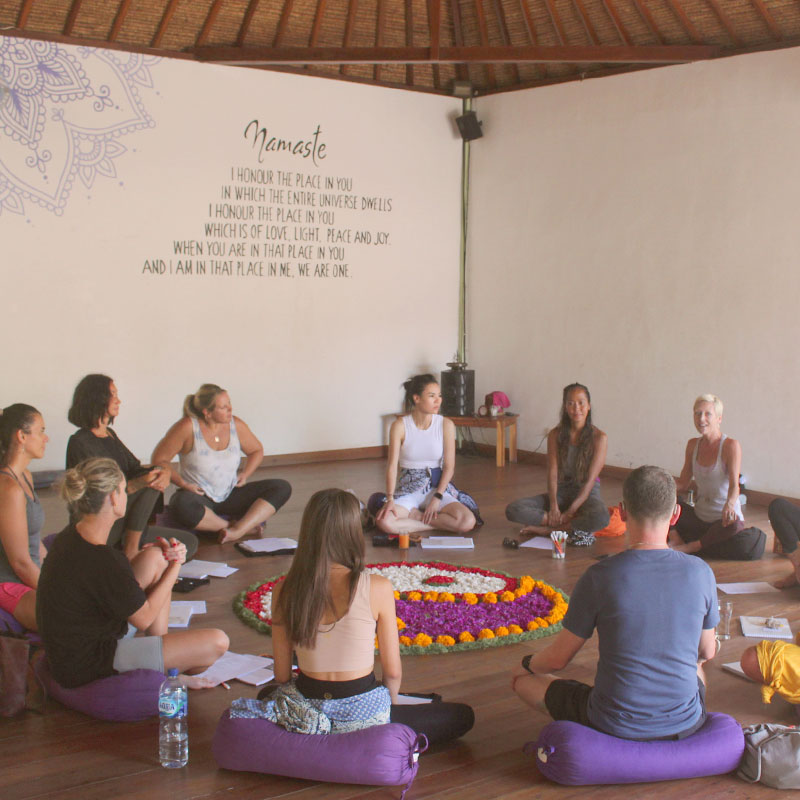 55h Yin Yoga Teacher Training
The Yin yoga training in Bali is focused on teaching participants how to effectively utilize the key principles of Yin yoga, Myofascia Release, and Acuyin techniques for their own personal well-being. Through daily lectures and theoretical discussions, participants will gain a deeper understanding of the fundamental concepts of Yin yoga, including how to practice and teach it. The course is based on the 5 elements and Chinese meridians, and will explore their impact on the body, mind, emotions, and daily life. This is not simply a typical Yin yoga course, but rather a transformative healing experience.
December 10 to 16, 2023
Training Fee from
*Super Early Bird available until the 10th September, 2023  **Early Bird available until the 10th October, 2023
Teachers'Team
Get to know your Teachers
Review
What students say about us
"Amazing and transformative"
A truly transformative training and amazing experience over the past month engaging with the Vinyasa and Yin Teacher Training course @YogaDunia. Audrey, Pilu, Claire, and Thia have been great support, very welcoming, and amazing. The Shala is a great open space. If you are looking for a great Yoga teacher training course, I totally recommend Yoga Dunia! Planning my next trip already…
I totally enjoyed my Yin and Yang YTT in the cozy Yogastudio on Lembongan. It is a lovely little oasis in a very quiet place on Nusa Lembongan.
I did my YTT there and I also visited some Classes – especially the Arial Yoga Classes I can totally recommend you – this is so much fun 🙂
I highly can recommend this Yoga Studio!!
Immersed in the magic of Yin and Lembongan
Such an amazing training, it completely exceeded my expectations! The trainer Claire Green was very knowledgeable and experienced. It was clear that Claire has developed a deep understanding of how yin yoga can be combined with Traditional Chinese Medicine and myofascia release to bring deep healing to the body, mind, and soul. If you are considering this training be prepared to have an experiential journey of personal healing and reflection as you immerse yourself in both the theory and practical classes delivered in this course.
We were blessed to start each day with a yoga class run by Thia. She had such a loving and empowering presence, and shared with us vinyasa, yin, pranayama, and kirtan; a beautiful blend for our morning practice. The studio feels peaceful and is nestled between local Balinese residences and businesses. With such a relaxed and peaceful vibe, it's hard not to get lost in the magic of Lembongan. Gorgeous beaches, friendly people, sacred traditions.
Booking for the trip was seamless all information was clear and I was well prepared. I booked accommodation as part of my course and stayed just next door to the studio in a guest house – very convenient! Yoga Dunia provided very helpful advice on boat bookings to the island and everything went smoothly. I'm so satisfied with my experience, I will be back again!
Contact
When was the last time you did something nice for yourself?
Are you still hesitating to enroll in the Yoga Teacher Training retreat, do you question yourself? Is it the right time, am I ready for it, is my practice advanced enough… If you are there, YOU ARE READY so contact us to join the best Yoga Teacher Training retreats.
Ready to Join us?
Find below a few tips to be well prepared for your affordable Yoga Teacher Training Bali.
Booking & Cancellation Policy
Practice & Study suggestions
Practice and Study Suggestions to Students who join our affordable Yoga Teacher Training Course Bali
Vinyasa Yoga Teacher training Bali courses tend to be very physically demanding, with lead asana classes, methodology workshops, and teaching practicum sessions. It is highly recommended that students prior to attending a 200 hour yoga teacher training bali course begin practicing asana 5-7 times a week (if they are not already doing so). Why not join us a week before the yoga teacher training Bali starts to practice a few yoga lessons Bali with us in our Yoga studio in Nusa Lembongan.
We also recommend that students begin developing a self-practice (practice yoga teacher training intense style). Learning how to lead yourself through your practice is a pivotal part of becoming a yoga instructor.
You can find more recommendations to be well prepared for your yoga teacher training course Bali THERE
Pre Requirement to join the training course:
You must be at least 18 years of age and has a regular practice of at least 6 months.  The most important thing is that you've had an experience of steady practice. We believe that no one walks into a yoga teacher training program by accident. If you thought about it and you felt it in your heart, you should trust that feeling. If you are still not sure, ask us questions! It is the best way to find out for yourself whether you are ready or not. Our Yin and Vinyasa yoga teacher training Bali is perfectly balanced to start your yoga journey as a yoga teacher.
Recommended Reading
After signing up for a Yoga Teacher course with us you receive an email including the teacher's recommendation. Please refer to those recommendations once you have enrolled in one of our Yoga teacher training Bali.
In the main time, you wish to share our favorite book, which we all love at Yoga Dunia Lembongan.
Yin Yoga Book:
The complete guide to Yin Yoga – Bernie Clark
Yin Yoga – Paul Grilley
Insight Yoga – Sarah Powers
Philosophy & Yoga lifestyle Book:
The Yoga Sutras by Patanjali translated by Chip Hartranft (or translation by your own language)
Yoga for a World Out of Balance by Michael Stone
Autobiography of Yogi by Paramhansa Yogananda
Yoga Asana & Anatomy:
Embodied Posture: Your Unique Body and Yoga by Stacy Dockins

Science of Yoga: Understand the Anatomy and Physiology to Perfect Your Practice by Ann Swanson

Time to pack your bags for your Yoga course Bali
Important Items to remember to bring
Your Yoga Mats
Mats will be provided, but if you prefer not to use the mats at the training center, then please bring your own. If you don't have a high-quality yoga mat already, we highly suggest buying one now! Our favorite brands are Jade Mats (eco-friendly), Manduka, Lululemon, and Liforme.
Confortable Yoga Clothes
If you haven't invested in some yoga clothes that make you feel like a million bucks, now is also a great time to do that! Make sure you have a full range of motion in any outfit you bring for yoga, whether that means spandex leggings or loose cotton pants.
Reusable Water Bottle
Since we can't drink tap water in Indonesia, bringing a portable, reusable water bottle is essential. In doing our best to help the environment, we highly suggest bringing a metal or glass water bottle with you and refilling it instead of buying a single-use, throw-away plastic water bottle a few times a day.
Mosquito Repellant
We recommend either bringing this with you or having enough time before the course starts to buy some in Bali or Nusa Lembongan. There will definitely be places to buy some in town, but if you prefer something natural, you might want to bring some from home that knows and trusts.
Adapter
Make sure you have the proper adapter to be able to plug your device into Indonesian outlets. Indonesian uses European-style two-pin round plugs ("C"-type is the most common variant found). Voltage is at 220 V 50 Hz. Make sure you bring this with you or have the time to buy one before the course starts, you should be able to find it in town.
Sunscreen
You will be in class a lot for the training, but you have a lunch break every day and you are free for the entire day on your day off – and the beach is right at our front door! Please choose a natural sunscreen. You will want to go for a swim and much of the toxic cream melts in the ocean causing the disturbance in the water affecting marine life.
Bathing Suit & Warm-Weather Clothes
With the beach at our doorstep and a small pool on location, mixed with very warm weather, you will likely be taking a dip during your breaks and days off. Remember to bring a swimsuit and comfortable warm-weather clothing to lounge and relax in when not in class.
Rainy Season
As they say around here, "it's the months of BERS." Our rainy season is USUALLY the month of December to the tail end of March but with global warming, the weather has been unpredictable. Usually sunny during the day and early evening or late night, it pours. It's a good idea to bring your rain jacket. Locals wear a poncho and those are very handy if you are driving a scooter. No point in bringing umbrellas. Trust us, they do nothing!
A Debit Card and some Cash
You can get cash at any local ATM. Make sure your bank knows you will be traveling abroad so that you are able to take out money when you arrive. Don't expect small, local stores to accept credit cards – in fact, most stores won't accept them. So make sure you have enough cash with you when you go into town to be able to get by without a card.
For Training Student - A Notebook and a pen
Although you will receive the training manual when you arrive, and you can take notes in it, you will likely want to have a notebook with you for extra notes, journaling…
What does it look like to take
Yoga teacher training course
with Yoga Dunia Lembongan