Aerial Workshop
Saturday 14 & 28 October
Immerse yourself in an exhilarating aerial yoga workshop where you'll delve into deep stretches while supported by the aerial yoga swing. Discover the art of stretching others while increasing your flexibility and strengthening your body. Experience a blissful, invigorating session that will leave you feeling refreshed and rejuvenated.
You do not need to come with a partner.
You will be assisted and you will assist. This will give you a great sense of direction and feeling.
Assisting is all about where you put the pressure and where the direction goes. No previous aerial yoga experience is required.
You will learn the basics of aerial yoga to get into the upside down poses.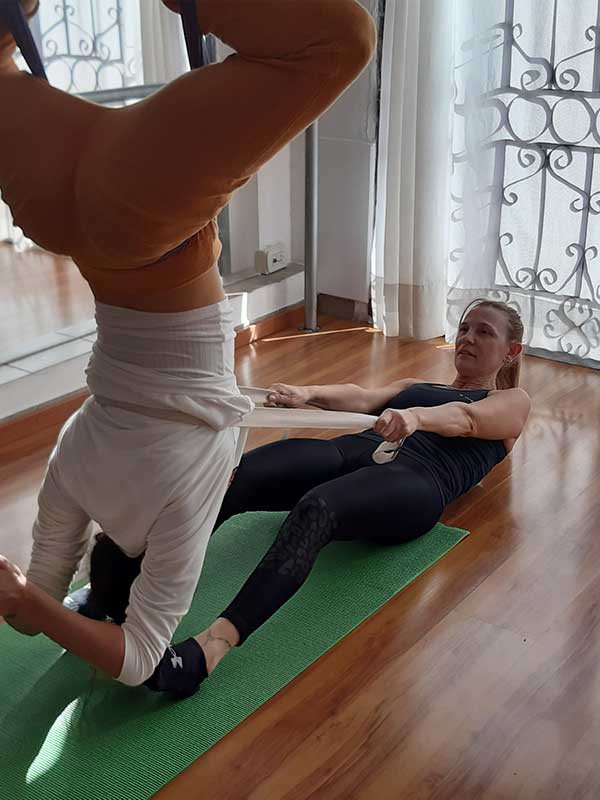 Yoga Dunia was founded in November 2017 with the intention to bring Yoga to everyone.