How to choose your yoga teacher training program
12 Key Elements to check
before choosing your Yoga Teacher Training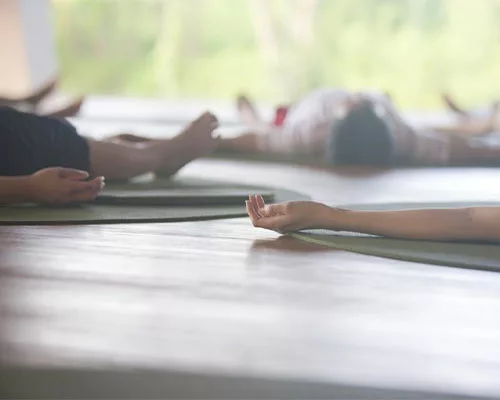 Choosing the right yoga teacher training program is an important decision, and there are several key elements to consider before making your choice. Here are a few things to keep in mind:
Accreditation: Make sure that the program is accredited by a reputable yoga organization. This will ensure that the training meets certain standards and that you will be able to use your certification to teach yoga professionally.
Curriculum: Look for a program that covers all the necessary topics and techniques, including anatomy and physiology, yoga philosophy, teaching methodology, and practical teaching experience.
Instructor qualifications: Research the qualifications and experience of the program's instructors to ensure that they are knowledgeable and experienced in their field.
Student reviews: Look for feedback and reviews from former students of the program. This will give you an idea of their experience and what to expect from the training.
Cost and location: Consider the cost of the program and its location. Make sure that it fits within your budget and that you are able to attend the training in person or online.
Time commitment: Make sure you are able to commit to the required amount of time for the training, including any in-person or online sessions, as well as any required coursework or practice teaching.
Style of Yoga: Consider the style of yoga that the program focuses on. Different styles of yoga have different approaches and philosophies, so it's important to choose a program that aligns with your own personal practice and teaching goals.
Class Size: Find out how many students are typically enrolled in the program and consider if you would be comfortable learning in a large group or if you prefer a smaller, more intimate setting.
Practical Experience: Look for a program that offers plenty of opportunities for hands-on learning and practice teaching. Practical experience is essential for developing teaching skills and confidence.
Continuing Education: Find out if the program offers any continuing education opportunities or resources for graduates. It's important to continue learning and growing as a yoga teacher even after completing your initial training.
Values Alignment: Consider the values and philosophy of the program and make sure they align with your own personal beliefs and values.
Support and Mentorship: Look for a program that offers support and mentorship throughout the training and beyond. This can be especially helpful in navigating the transition from student to teacher.
Ultimately, the key is to do your research and choose a program that resonates with you and your goals as a yoga teacher. Take the time to ask questions, talk to teachers, the studio manager, and carefully consider your options before making a decision.
See our Yoga Teacher Training and Continuing Education Program
Immerse yourself in the study of yoga philosophy, anatomy, asanas, and teaching methodology. Gain the skills and confidence to become a certified yoga teacher and share the gift of yoga with others. Don't miss this life-changing opportunity – enroll today!