Yoga Alliance certified Yoga school
Yoga Alliance is a non-profit organization that sets standards for yoga teacher training programs and registers yoga teachers who meet those standards. The organization was founded in 1999 and is based in the United States, but it has a global reach and a presence in many countries around the world.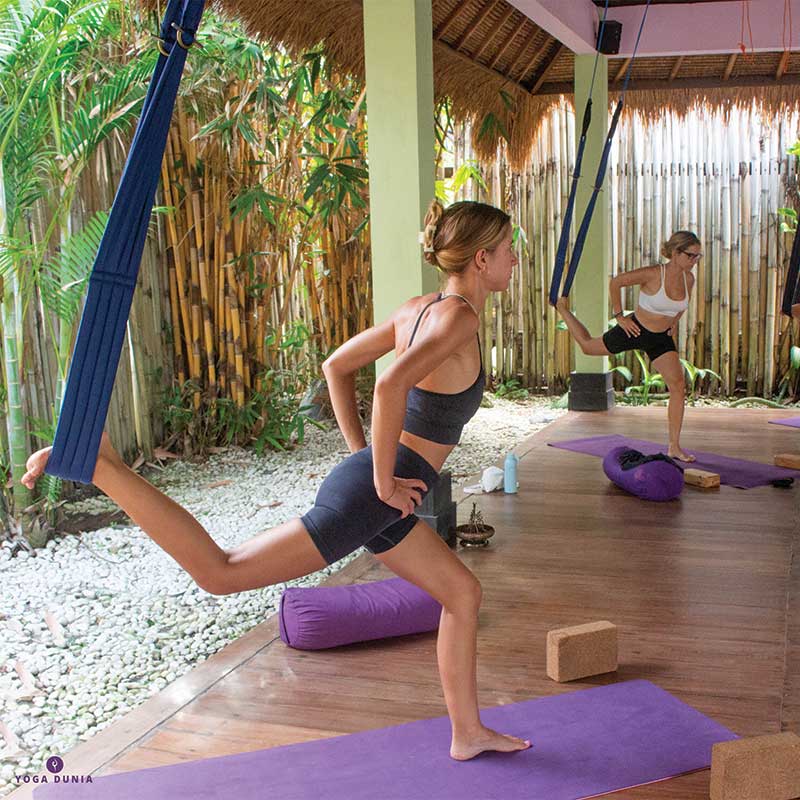 Yoga Alliance's primary purpose is to ensure that yoga teachers are well-trained and knowledgeable in the various aspects of yoga, including anatomy, philosophy, and teaching methodology. It provides a directory of registered yoga teachers and schools, as well as continuing education opportunities for teachers to maintain and enhance their skills.
The organization also sets ethical guidelines for yoga teachers and provides a grievance process for students who feel that their teacher has violated these guidelines. Additionally, Yoga Alliance advocates for the yoga community on issues related to yoga and health, and works to promote the benefits of yoga to the broader public.
Is the Yoga Alliance training better than others? Yoga Alliance-certified yoga teacher training programs are not necessarily "better" than other yoga teacher training programs, but they do have certain advantages. Here are a few reasons why someone might choose a Yoga Alliance-certified program:
Standardization: Yoga Alliance sets standards for teacher training programs, which ensures a certain level of quality and consistency across different programs. This can be helpful for students who are trying to choose a program that will meet their needs.
Credibility: Yoga Alliance certification is recognized and respected within the yoga community, so having that certification can help a yoga teacher establish credibility and build trust with students.
Continuing education: In order to maintain their certification, Yoga Alliance registered teachers must complete continuing education requirements. This means that teachers are encouraged to keep learning and growing throughout their careers, which can benefit their students.
That being said, there are many excellent yoga teacher training programs that are not Yoga Alliance certified. Ultimately, the most important factor in choosing a training program is finding one that resonates with your personal values and goals, and that provides the education and experience you need to become a confident and effective yoga teacher.
What is the requirement to be registered as a Yoga school under the yoga alliance?
To register as a Yoga School with Yoga Alliance, the school must meet certain requirements, including:
Curriculum: The school's curriculum must meet Yoga Alliance's standards for yoga teacher training. This includes a minimum number of hours for each subject area (such as yoga philosophy, anatomy, and teaching methodology), as well as requirements for practicum hours (i.e. time spent practicing teaching) and student contact hours.
Faculty: The school's faculty must meet certain requirements, including experience and education in their areas of expertise. Lead trainers must have at least 2000 hours of teaching experience and 500 hours of training, and all faculty members must have at least 500 hours of training and three years of teaching experience.
Facilities: The school must have appropriate facilities to support the training, including classroom space, a yoga practice area, and accommodations for students if the program is residential.
Ethics: The school must uphold ethical standards for yoga teaching, including respect for diversity and inclusivity, and must provide a grievance process for students who feel that their rights have been violated.
Policies and procedures: The school must have policies and procedures in place to ensure the quality of the training program, including admissions policies, standards for student evaluation and feedback, and guidelines for student conduct.
Administration: The school must be well-organized and have appropriate administrative support to ensure the smooth running of the program. This includes having staff handle student inquiries, registrations, and other administrative tasks.
Meeting these requirements allows a Yoga school to register with Yoga Alliance, which provides recognition and support for the school and its graduates.
Invest in your Personal Growth
Discover Our Yoga Teacher Training in Bali
The Yoga Dunia Bali Yoga School team works to create a respectful learning environment in a safe and peaceful space where everyone can improve their skills, learn all aspects of yoga, absorb all the benefits and incorporate them into their daily life and yoga journey.